December 31, 1934 - September 6, 2021
---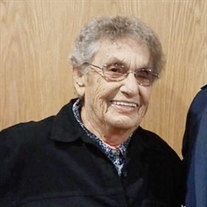 Mary Ann Cap, resident of Delray Beach, Florida passed away peacefully on Monday, September 6th, 2021 at the age of 86 with her loving family by her side.
Her family and friends will always remember her trailblazing style, direct approach to problem solving and certainly how full of life she was.
Mary Ann worked her way through a career path at the Port Authority of New York and New Jersey, was recognized as the First female toll collector, and through education and training rose to the position of Operational Supervisor. She provided 30 years of dedicated service. Testament to her trailblazing style and work ethic, she trained the Fire Brigade(s) for vehicular tunnel accidents and heavy recovery on all the New Jersey/New York crossings, all with Perfect Attendance over 30 years of dedicated service without missing a single day of work!
In her next chapter, retirement, she moved from the Garden State to the Sunshine State. Mary Ann continued to enjoy the lifestyle Florida brought with continued travel for family events, as she was most proud of her great-niece and great-nephews. Her boisterous and gravely laughter remains, etched in our hearts forever.
Mary Ann is predeceased by her brother Francis P Cap, her sister Helen Nolan and her Partner Joyce Tomko. She is survived by her sister-in-law Constance M Cap; nephews Francis P Cap, David M Cap, Esq., Sean Nolan and Brian Nolan; Great-niece Caitlyn and Great-nephews Francis III, USAF Lt. Spencer, and Christopher.
At her request, donations may be made in Mary Ann's name to her favorite charity, St Jude's Hospital
To send flowers or a memorial gift to the family of Mary Ann Cap please visit our Sympathy Store.
Scobee-Combs-Bowden Funeral Home & Crematory
599 N.E. 15th Avenue
Boynton Beach, FL 33435
(561) 732-8151