November 23, 2022
---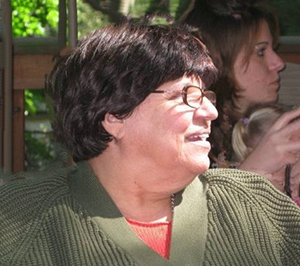 Allegra (Zarb) Lockett, age 86, of Nazareth PA, previously of East Stroudsburg PA and Chester, NJ, passed away in the comfort of her home on November 23, 2022 surrounded by her loving family.
She was the wife of the late S. Hobart Lockett who passed in 2011. Born in New York City, she was the daughter of the late Frank and Anna (Gallander) Zarb. Allegra was a retired manager of the George Washington Bridge for the Port Authority of NY & NJ.
She enjoyed the ballet, opera, Broadway plays and movies. Her Favorite times were spent with family and friends chatting, laughing and playing mahjong.
Allegra is survived by her children Anne, Nancy, Scott and Kim and her grandchildren Frankie, Olivia, Tyson, Amara, Lauren, Scott Jr., Mackenzie, Dylan and Sawyer. She is predeceased by her sister Blossom and son John Opoulos.
A Celebration of life for her will be celebrated at the convenience of the family. In lieu of flowers, memorial contributions may be made to the American Cancer Society.
Posted online on November 29, 2022
Published in Record and Herald News