October 5, 2022
---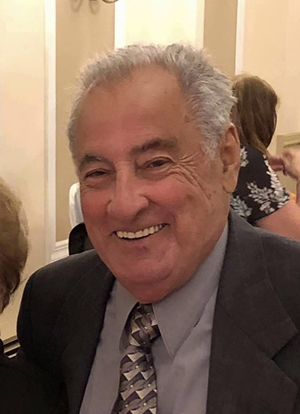 John Joseph Caifano - John was born on October 28, 1932 to Sarah and Joseph Caifano. He grew up in Brooklyn, NY with his three sisters Rosalie, Dorothy and Maryann. He attended Aviation HS in Manhattan. Upon graduation he enlisted in the US Air Force and later became a Port Authority Police Officer.
John was married to his dedicated wife Filomena for 68 years. He was a devoted father to his four daughters, Sandra, Camille, Phyllis and Linda. He shared a special bond with his son in laws:
Hank, Nick and Dave, who were more like sons to him. He was a fun and loving grandfather to Jessica, Blaise (wife Kimberly), Garrett (husband Timothy), Nicolette, Alexandra and Jenna. Also
very dear to his heart were his many nieces and nephews.
John had a great sense of humor and an adventurous spirit. He loved to travel. He was a history buff, avid reader, nature lover and never left any stone unturned. He self taught and mastered many skills and was always there to lend a helping hand to others. John was a lover of life whom will be dearly missed by all.
In lieu of flowers, memorial contributions may be made in John's name to:
Fresh Air Fund (as a young boy growing up in Brooklyn John looked forward to his summers in the country at camp which was funded by the Fresh Air Fund that still exists today and 90% of donations go to sending inner city kids to camp in the country).
American Red Cross which is another charity that was dear to his heart.