July 22, 1937 - February 14, 2021
---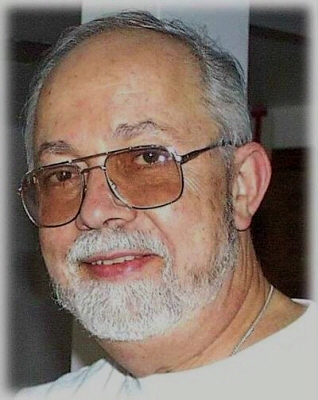 Albert M. Simon - On Sunday, February 14, 2021, Albert M. Simon, 83, who proudly and with great devotion served his Community, his Church, and his exceptionally large, beloved family, passed on to his Eternal Reward. A 57-year resident of East Brunswick, New Jersey, Al was well known and respected by many for his numerous contributions as a responsible citizen, neighbor, and friend and was a continual source of welcoming and generosity to those who crossed his path in his journey through life.
Born on July 22, 1937 in a Borough of New York City known as the Bronx, and raised in Brooklyn, Al genuinely enjoyed his involvement in the Boy Scouts of America and continued to work with the organization even into young adulthood. His Faith journey began when, as a teenager, he made the decision to attend Hebrew School due to his roots in Judaism and practiced the Jewish faith into his early 20s. In his high school years, Al attended Industrial Arts High School where he developed the artistic talent he would be so well known for over the next several decades.
In 1956 and fresh out of high school, Albert enlisted in the US Army and entered Basic Training at Fort Knox, KY where he achieved the Rank of Private First Class – along with his lifelong friend, Carlton Cooper – and he served as a Reservist for 2 years. In 1957, Al attended Cooper Union as an Architecture Major, and it was there that he met the love of his life, Charlotte Reuter. He soon transferred to NYU where he earned his bachelor's degree. His Faith journey took another direction at this point in his life, and in 1958, Albert made the decision to be baptized into the Roman Catholic Church – the Faith that he practiced for the remainder of his life. He never abandoned his Jewish roots, however, which made his practice of Catholicism so much richer for not only himself, but for his children and grandchildren as well.
Albert continued his education at NYU by pursuing a master's degree in Building Science, and his career with the Port Authority of NY & NJ began. On July 30, 1960, in the aftermath of Hurricane Brenda which struck NYC, Al married Charlotte and they soon settled in the Borough of Queens. His time with the PA of NY & NJ would span 33 ½ years – holding the following positions: Planning Architect in the Engineering Department for aviation projects, Assistant Manager of Purchasing and Supply Department, Lead member of the Port Authority task force for providing professional/technical support services to NYC from 1979-1981 under Mayor Ed Koch, Architect in the World Trade Department's Planning Division, and finally IT Manager for the Port Authority's Public Safety/Police Department in Jersey City. In addition to his professional responsibilities, Al was well known for his artistic ability, and through his career at the PA, he created several hundred retirement posters involving a large pencil portrait and a series of cartoons depicting the retiree's career.
In 1964, with 3 young children, Albert and Charlotte had a home built in East Brunswick, NJ and relocated the family there. Despite his remarkably busy career which now included a commute into Manhattan, Al became involved in his community – serving in countless ways. He served on the Board of Education in The East Brunswick Public Schools for 12 years. He was a huge supporter of the Music Program in the school district attended by his 7 children – particularly the Orchestra Program. He loved Classical Music, and Charlotte and Al never missed a single concert (even when the next generation, their grandchildren, began performing!) – as well as theater, sports, and other important events in the lives of their family. Church was another big priority in his life, and he served for decades in various ministries – mostly at St. Thomas the Apostle RC Church in Old Bridge, NJ – as an Extraordinary Minister, Greeter, Lector, and Parish Council member. Outside of parish life, he served as an Assistant Director of the Family Life Bureau, and belonged to the Edith Stein Guild, PACEM, Pre Cana, and much more. Boy Scouting returned into his life as his 5 sons participated in the program, and one of his greatest sources of pride was to later become the father/grandfather of TWENTY Eagle Scouts!
Just prior to Albert's retirement from the Port Authority in 1993, he established his own desktop publishing business – Angels DTP – which allowed him to continue working in the more creative ways he enjoyed for the rest of his life. He also used his cartooning skills to enhance every birthday /special occasion card for his children, grandchildren, and even great grandchildren. This is one of the things the family will miss most.
Albert was predeceased by his only sister, Marilyn Hirsch, in April 2020. He is survived by his loving wife of 60 years, Charlotte Reuter Simon, 2 daughters – Miriam (Hilary) Cotter, and Rachel (Joseph) Gavin – 5 sons – Joseph, Michael (Julie), Laurence (Christy), Daniel (Linda), and Matthew (Elisabeth) – 27 grandchildren, and 6 great-grandchildren. He is also survived by several nieces and nephews.
In keeping with CDC guidelines, masks and social distancing are required. Friends and family are invited to visit on Thursday, February 18, 2021 from 4:00 PM to 8:00 PM, at Freeman Manalapan - Marlboro Funeral Home, 344 Route 9 North. A funeral service will be held at St. Thomas The Apostle on Friday February 19, 2021 at 9:45 AM. Interment will follow at Holy Cross Burial Park. To leave a condolence or find directions, visit Freeman Funeral Homes - (See address below)
In lieu of flowers, donations can be made in Alberts name to EWTN (Eternal Word Television Network) at https://www.ewtn.com/ or to St. Jude Children's Research Hospital at
https://www.stjude.org/
Visitation:
Thursday, February 13, 2021
4:00 PM - 8:00 PM
Marlboro Funeral Home
344 U.S. 9
Englishtown, NJ 07726
Funeral service:
Friday, February 14, 2021
9:45 AM
St. Thomas the Apostle R.C. Church
1 St Thomas Plaza
Old Bridge, NJ 08857
Freeman Funeral Homes
47 East Main Street
Freehold, NJ 07728
(732) 462-0808