November 14, 1929 - March 22, 2021
---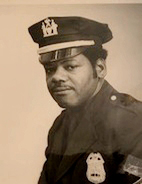 On Monday, March 22, 2021 Alfred Garland Harvey departed peacefully from this life to be with the Lord.
He was born on November 14, 1929, to the late Alfred and Frances Harvey. Alfred was preceded in death by his two siblings, Eugene Harvey and Ruth James.
Alfred attended Rand Elementary School and Montclair High School both in Montclair, NJ. He attended architecture school for 6 months and from there he was drafted into the United States Army and served in the 82nd Airborne and fought in the Korean War. Once his tour was up he went to work for NY/NJ Port Authority Police, where he worked in the Lincoln and Holland tunnels. He attended John Jay College in NY, while working for the Port Authority and then retired as a Sergeant. Although Al never really retired, he went on to work for the Town of Bloomfield as a Meter Repair Tech and then he worked at Byrnes Golf Course as a cashier. He then managed Weequahic Golf Course were he retired, again.
On December 29, 1951, Alfred married the love of his life, Narissa Mae Thomas. From this union one son and one daughter were born, Gary and Leslie.
Alfred enjoyed Bowling, Golfing and being around family and friends. Alfred had a heart of gold and was truly loved by all that knew him.
Alfred leaves loving and lasting memories to his wife of 69 years, Mae, his son Gary (Aida), daughter Leslie (Gary), 10 Grandchildren, Jamal, Steven, Marva, Lloyd, Ismael, Aliyyah, Malik, Hadiyyah, Najiyyah and Ruqayya, 6 Great-Grandchildren, Phoenix, Alexander, Essence, Olivia, Ilyanna, Zubayr and "one on the way". Along with a host of nephews, nieces, cousins and friends.
Martin's Home For Service Inc.