July 2, 2021
---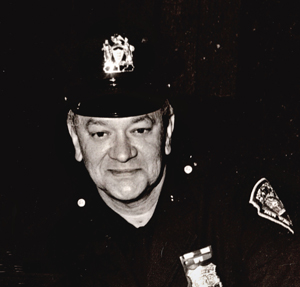 Anthony J. Gonzales Sr., 77, of Holmdel passed away Friday, July 2, 2021, surrounded by his loving and supportive family.
Known as "Tony" to friends, family, and colleagues, he was born in New York, NY. He honorably served his country in the United States Army and is a veteran of the Vietnam War. Following his military service, he embarked on a career in law enforcement with the Port Authority of New York and New Jersey, performing his duties with such valor as to be welcomed into the Honor Legion of New Jersey. Tony retired as a police officer after twenty-five years of service.
In retirement, Tony celebrated life with his grandchildren and new friendships with the Holmdel Half Century Club. As both a member and volunteer, Tony took great pride in supporting the community that he has called home for more than four decades. The same integrity that carried his lifetime of service was evident to all who knew him: A good listener, a man to be counted on for his honesty, ready to offer support, and always eager to share a laugh.
Tony is survived by his loving wife of 48 years, Rosa Ines Gonzales; his son Anthony Gonzales and his wife Andrea of Cranford, NJ; and his grandchildren Lanna and Aaron Gonzales. He will be missed by all who had the privilege of knowing him, and he has influenced more people in a positive light than he ever realized.
Visitation for Tony will be held Wednesday, July 7th from 4-7pm at Holmdel Funeral Home, 26 S. Holmdel Rd, Holmdel. Mass of Christian burial will be Thursday, July 8th at 9:15am at Church of St. Catharine, 108 Middletown Rd, Holmdel. For messages of condolence for the family, please visit Tony's tribute page at www.holmdelfuneralhome.com
Visitation:
Wednesday, July 7th
4:00 p.m. - 7:00 p.m.
Holmdel Funeral Home
26 S. Holmdel Road
Holmdel, NJ 07733
Mass:
Thursday, July 8th
9:15 a.m. - 10:15 a.m.
St. Catharine's Church
108 Middletown Road
Holmdel, NJ 07733