April 20, 2021
---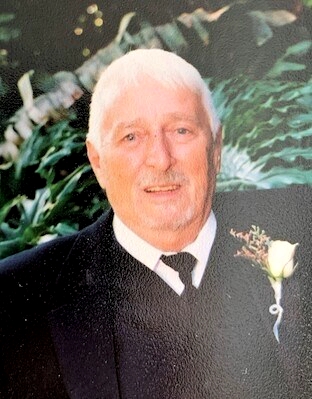 Arthur Zins, age 92 of East Brunswick, New Jersey passed away peacefully on April 20, 2021, in Mount Pleasant, SC.
Arthur was born in Astoria, Queens, New York to parents Leopold and Molly Zinsmeister. He grew up playing baseball and loving the New York Yankees. He served in the United States Navy Seabees and was stationed in Cuba.
Upon his return, he worked for the Port Authority of NY and NJ where he retired after almost 30 years. Arthur was an avid bowler and volunteered for many community groups in his retirement. He was a generous soul who never hesitated to help anyone who asked. He enjoyed telling jokes to everyone he met and learning a new language to say hello.
He was preceded in death by his wife, Carol Zins; brother, Danial Zinsmeister; sister, Margaret Zinsmeister; and nephew, Richard Zinsmeister. He is survived by his son, Stephen Zins; daughter, Sandra Pontecorvo; daughter-in-law, Joy Zins; grandchildren; Jake Zins, Shane Zins, Joseph Pontecorvo, Karoll-Anne Pontecorvo; nieces, Joan Zinsmeister, Patricia Zinsmeister, nephew, James Zinsmeister and cousin, Elsie Grisier.
Burial services will be held at a private family service at Old Tennent Cemetery, Tennent, NJ. Memorial contributions can be made to the American Cancer Society or the Charleston Animal Society in North Charleston, SC.
MyCentralJersey.com