August 12, 1955 - November 1, 2021
---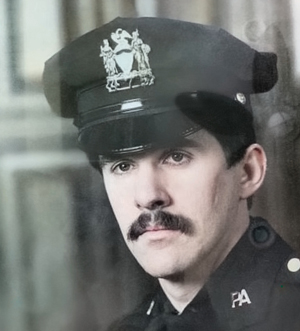 Brian Conroy, passed away on November 1, 2021.
Brian was born on August 12, 1955 to Charles and Mary Conroy (Doyle) in Stuyvesant Town.
fter Brian graduated from Bishop DuBois High School, he enlisted in the United States Marine Corp serving proudly for 3 years. Following his discharge Brian attended Iona College where he earned a Bachelor's Degree.
He was a dedicated Police Officer for the Port Authority of NY and NJ Police Dept. retiring in March of 2000. Brian loved celebrating life with family and friends. He was known for his great sense of humor and generosity. He was an active volunteer for Toys for Tots.
Brian is survived by his loving wife Jacqueline Conroy (Howlin), son Brian (Jacque), his daughter Lauren (Daniel), grandchildren Angelina, Nicholas, Mila and Gavin, sister Maryanne, brothers Charles, Joseph (Tammy), Gerard (Julie) and Kevin.
A Celebration of Life will take place on December 4, 2021 from 1pm-4pm at Lynch's Restaurant in Stony Point and also on December 8, 2021 at 11:30 am at Sarasota National Cemetery, followed by Gilligan's Island Bar and Grill.
To send flowers or a memorial gift to the family of Brian Conroy please visit our Sympathy Store.
Toale Brothers Funeral Home
40 N Orange Ave.
Sarasota, FL 34236
941-955-4171