September 6, 1948 - April 20, 2021
---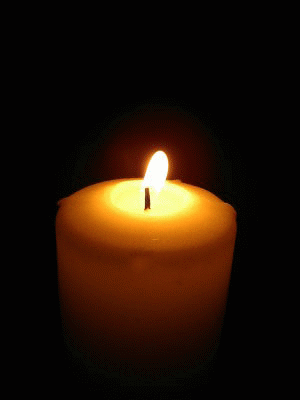 CAROLE MARGETSON - September 6, 1948 - April 20, 2021
Carole came to the Port Authority as a summer intern prior to her permanent employment in 1972. She was a licensed Architect and worked with Architect John L. Wilson at his Harlem Offices.
Carole's early education included her attendance at Elementary School PS 186 and Benjamin Franklin High School in Harlem. Her higher education included a year at the University of Pennsylvania, followed by her attending the School of Architecture at City College to earn a Bachelor of Science in Architecture and Bachelor of Architecture's Professional Degree upon graduating in 1972. She continued her education attending The Brooklyn Law School in the evenings and graduating in June 1996. She passed her first attempt at the Bar Exam then pursued a transfer from the Port Depart. of Engineering to the Law Depart.
Carole was a rare individual who sought to combine the aspects of both the practice of Law and Architecture. In 1999 she brought her specialized skills to work in the Leases, Environmental and Real Estate Division of the Law Depart. with Sholem Friedman and Jody Lee. Carole also worked with Carlene Braithwaite until Carole's retirement in November 2010.
Her various Tunnels, Bridges & Terminals (TB&T) Engineering Department projects including work on Administration Buildings, Bus Terminals, Tunnels and Airport Terminal Facilities, as well as work on the Port Department's Passenger Ship Terminal, Port Elizabeth and Port Newark, and the Brooklyn Piers projects.
Carole also worked as the Port Authority's Attorney on all Real Estate transactions with the City of New York for the multi-phase project associated with the development of Brooklyn Bridge Park leading to the creation of the Park that so many enjoy today. She also handled Real Estate matters associated with the development near the Howland Hook Marine Terminal, on what was known as the "Borne Site". Carole used her legal and engineering expertise to negotiate the difficult property and remediation issues associated with that project. She was also a key legal contact for the Port Authority's Ferry Program. Additionally, Carole worked on numerous Real Estate matters involving the Holland Tunnel as well as Water Tunnel No. 3, a PA/NYDEP joint venture to submerge an access shaft under the parks of the Holland Tunnel Rotary.
Carole's favorite activities included membership in the PA's Chess Club during her early years at the PA; Scuba diving in the Florida Keys with her Godson Stevenson in the summers of the 90's, and more recently enjoying the beaches and bikeways of Cape Cod. Closest to her heart was giving her mother Violet Irene Margetson (deceased in 2016 at 104), a 100 year birthday party at Riverside Church and memberships at St. Martin and St. Lukes Episcopal Churches.
Carole was a survivor of both the Feb. 1993 bombing and the destruction of the World Trade Center, Sept. 11, 2001, but succumbed to cancer April 20, 2021. She is survived by her brother Donald Margetson, cousins Jo-Ann Diggs, Pamela Harding, Nancy Jones, Barrae, Edward, and Hakim Robinson and George and Melinda Margetson. Also bereaved by her passing are Lorraine and Stevenson Porter-Bell; friends at Southport on Cape Cod and Riverside Drive, Manhattan where she resided, and Friends and Colleagues of the Port Authority family.<
Most notably Carole is unfailingly described as a kind and generous person of the highest integrity - with wit, poise, and having a great laugh. Her career consisted of thirty-eight years of service at the Port Authority, twenty-seven in Engineering and eleven in the Law Department. Our memories of Carole will live on.