October 27, 1922 - February 23, 2021
---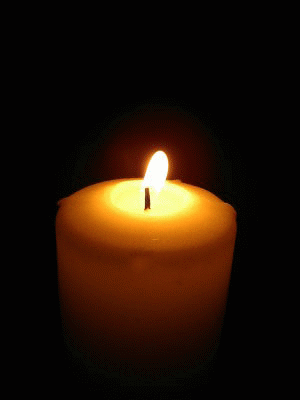 Catherine Cassidy, age 98, of Long Branch passed away Tuesday February 23, 2021.
She was born on October 27, 1922 in Manhattan to the late Sarah and Joseph J. Cassidy.
She was predeceased by siblings Joseph Cassidy, Marian Breiter, Francis Cassidy, Margaret Cassidy, Patricia Cassidy, John Cassidy, Charles Cassidy; nephews, Kevin Cassidy, Joseph Breiter, Charles Breiter, Francis Cassidy and nieces, Marianne Bogunovich and Patricia Kenney.
She is survived by her sister Anne Lynch, Matawan, NJ and many nieces and nephews.
Catherine graduated from Cathedral HS in Manhattan. She received her undergraduate degree from Pace University and in 1980 went on to earn her MBA from Monmouth College.
Catherine began her employment with The Port Authority of NY & NJ in 1963. In 1966, Catherine, a trailblazer for women in the workforce, was the first women promoted to the position of Chief Toll Supervisor for Port of New York Authority's Staten Island Bridges. In this position she helped select and supervise 50 women who for the first time were hired as toll collectors. Upon retiring from the Port Authority, she moved to Lakewood NJ and worked for Georgian Court College. Once fully retired Catherine settled in Long Branch to enjoy the ocean views year-round.
Catherine, known to all her family as "Aunt Catherine" will forever be remembered for her incredible generosity, her love of the Ocean, Asbury Park and Point Pleasant boardwalk trips, Ice Cream, Omaha Steaks, and all our beautiful Christmas Ornaments. She was admired and loved and will be very missed by all her family.
Visitation will be Saturday, February 27th from 10:00-11:30 AM at the Woolley-Boglioli Funeral Home, 10 Morrell Street, Long Branch. A mass will be offered following the visitation at 12:00 PM at St. Michaels Roman Catholic Church, 800 Ocean Avenue. A burial will follow at Mt. Carmel Cemetery.
To leave a message of condolence or share a favorite memory please visit Catherine's page at https://wbhfh.com/obituary/catherine-cassidy