March 15, 2021
---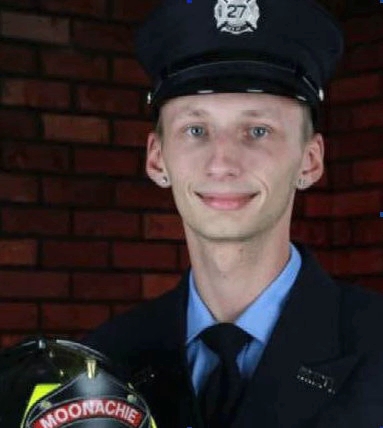 His friends at the Port Authority were saddened to learn of the passing of Christopher Steven Kucan on Monday, March 15, 2021
Chris joined the Port Authority on September 14, 2018 as a General Maintainer and was promoted to Tunnel and Bridge Agent in July 2019.
Chris was dedicated to his community, serving as a member of the Moonachie Fire Department and First Aid Squad since the age of 16, and as a parishioner and altar server at St. Joseph's Roman Catholic Church. He had a big heart and cared about others. In his free time, Chris enjoyed fishing and hunting with his grandfather. His colleagues in TB&T and particularly those at the Lincoln Tunnel, his home facility, were deeply saddened to learn about Chris' passing and will deeply miss him.
Chris is survived by his parents, Steven and Sydney, his sister, Stephanie, and by his grandmothers, Lena Kucan and Josephine Scremin.
Friends and relatives will be received on Thursday, March 18 from 4 p.m. to 9 p.m. at Kimak Funeral Home, 425 Broad Street, Carlstadt, NJ. A mass will be held on Friday, March 19 at 9:30 a.m. at St. Joseph's Roman Catholic Church, 120 Hoboken Road, East Rutherford, NJ 07073. The Mass will also be live streamed on St. Joseph's website.
In lieu of flowers, the Kucan family has requested that donations be made to St. Jude Children's Research Hospital.
Our thoughts and deepest sympathies are with Chris' family, friends, and colleagues during this difficult time.
Rick Cotton
Executive Director