December 21, 1955 - November 5, 2021
---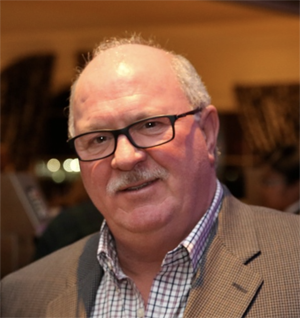 James J. Harley (aka Jimmy) age 65, of Brick, NJ passed away on Friday, November 5, 2021.
Born December 21, 1955, in Passaic County New Jersey, Jimmy was the son of the late James J. Harley II, and Deanna nee (Fronzuto). Jimmy was the beloved husband of 37 years to Teri Idarola-Harley. He is survived by his daughter, Christine Kochte of Brick, NJ, his son, James J. Harley IV of Beachwood, NJ, his brother Jerry Harley of Totowa, his sister Diane Zirpoli of Totowa and (her deceased husband, Frank Zirpoli), and Jimmy's granddaughters Olivia and Victoria Phillips of Brick, NJ.
Jimmy was a retired Detective from the Port Authority Police Department. He graduated the Police Academy in 1977. He later, graduated from the Port Authority of NY & NJ Police Academy in 1980.
Jimmy attended Passaic County Tech in Wayne in 1974 and attended William Paterson State College. Prior to becoming a Police Officer, he worked at Standard Tile in Totowa for many of his young years.
Jimmy became a Police Officer at 18 years old for the Paterson Housing Police. He worked from 1980 - 2005 for the Port Authority of New York and New Jersey Police Department. He retired as a Port Authority Detective with 25 years of Distinguished Service in 2005.
In 1997 he served as a Police Officer on loan to the Newark Office of the Drug Enforcement Administration, Drug Interdiction Investigations with the DEA. In 2000, he was promoted to Detective, and assigned to the Port Authority Police Southern District, Newark Liberty International Airport.
Until his passing, Jimmy continued to work part time for Seaside Park Township as a Code Enforcement Officer, and Molly's Jewelry store in Lakewood.
Jimmy was a patriotic man to the core. After 9/11, one of the most horrific terrorists attacks on U.S. soil, he spent countless hours and days volunteering to assist in the rescue and recovery operations alongside many other NY/NJ Police and Fire Department personnel. He was a strong courageous fighter, protector, and caretaker, who lived a life unafraid while enjoying a laugh every chance he got.
His generosity and caring demeanor as a husband, father, grandfather, brother, and friend to all, speaks volumes about his character. Almost everyone he met, including neighbors and acquaintances, has stories about how Jimmy helped them in some way and how generous he was.
The Lord decided to take one of his best early. The deep sadness felt by his family, friends and anyone who knew him, can only be consoled by the knowledge that God in heaven called this noble warrior home to rest in eternal peace.
The family will receive friends on Saturday November 13, 2021, from 10 AM-12 PM at Weatherhead Young Funeral Home, 885 Mantoloking Road Brick, NJ 08723. Followed by a funeral service at 12:30PM -1:30 PM at Brick Presbyterian Church, 111 Drum Point Road Brick, NJ 08723.
The family requests that no flowers be sent. Donations made to Tunnel to Towers would be appreciated: https://www.t2t.org
---
Friends and coworkers of PANYNJ,
Sad to report that retired Detective Jimmy Harley has passed away today, Friday 11/05/21.
amily was present and supportive through out his fight with COVID. He was in the Hospital for more than two weeks.
Jimmy was a PA Retired Police Association - Sergeant at Arms.
A career long Newark Airport guy where he was promoted to Detective. And, was a former Patterson Police Officer before joining the PAPD. He will be missed by many who knew and worked with him. God bless Jimmy, prayers always.