July 3, 1942 ~ February 1, 2021
---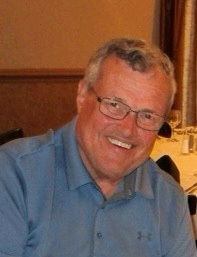 James (Jim) T. Kelly, 78 of New Milford, NJ died Monday February 1st, 2021. Born July 3rd 1942 to Catherine (Zieger) and James Kelly, Jim spent his childhood and early adult life in New York City's Hell's Kitchen.
He met his bride of 47 years, Patricia Kelly (nee McNiff) at the Jersey shore one summer and the rest was history. Together they raised their two sons, Bryan and James. He adored his sons and never missed a 6 am drive to swim practice. Jim spent a long successful career at the Port Authority of NY/NJ for 34 years, and was a member of the Knights of Columbus. Jim enjoyed time with his family and vacations spent at the Jersey Shore. Nothing made him happier than spending time with his 5 grandsons, taking them on adventures, and making them his "perfect" pancakes. His smiles and his stories will always live on through them.
Jim is survived by his wife Patricia, sons, Bryan (Karen), James, (Tara) and grandsons Luke, Andrew, Patrick, James and Jake, a sister Debbie, a brother Gerard and many nieces and nephews. He will be remembered as larger than life, someone who was always there for his family and will be terribly missed by all who knew him.
In lieu of flowers please donate to the American Heart Association or the St. Joseph and Ascension Knights of Columbus Council 3814.
Live streaming of the wake service on Friday will be available for those unable to attend the services. A link will be provided below on Friday.<
Visitation:
Friday, February 5, 2021
3:00 PM to 7:00 PM
Boulevard Funeral Home and Cremation Service
1151 River Road
New Milford, NJ 07646
201-692-0100
Live Video: https://client.tribucast.com/tcid/5397440
Funeral Mass:
Saturday, February 6, 2021
10:00 AM
St Joseph RC Church
300 Elm Street
Oradell, NJ 07649
www.boulevardfuneralhome.com
Boulevard Funeral Home and Cremation Service
1151 River Road
New Milford, NJ 07646