February 12, 1928 - February 11, 2021
---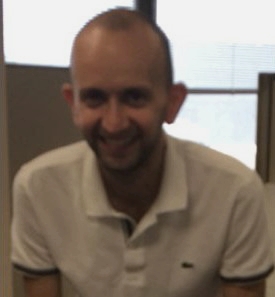 His friends at the Port Authority were saddened to learn of the passing of Jesse R. LaPenne on Thursday, February 11.
Jesse was a long-term employee of the Agency, joining the Port Authority in June 2003 as a member of the Audit Department's Trainee Program.
Over the years, Jesse worked in and became knowledgeable in many areas of the Audit Department. He was a well-respected Audit Supervisor, diligent in performing complex financial audit reviews. His colleagues described Jesse as laid back and unassuming, but with a great sense of humor, and will miss him greatly.
Jesse is survived by his wife Yvonne Solorzano — who is also a part of our Port Authority family, working in the Operations Services Department — and their cherished five-year-old son, Adrian. Yvonne, during this most difficult time, graciously shared how gentle, loving, and generous Jesse was and how he truly cherished his family. Jesse is also survived by his father Robert and sister Geraldine.
Services for Jesse will be private per the family's wishes. Jesse had a final wish — he asked anyone wishing to remember him not do so with flowers, but instead donate to charitable organizations. Inspired by Jesse and his giving spirit, his family has established the SPREAD LOVE to A.L.L. (his son's initials) GoFundMe — In Honor of Jesse LaPenne.
The family plans to extend charitable donations to a variety of organizations by June 20 — Jesse's birthday.
Our thoughts and deepest sympathies are with Jesse's family, friends, and colleagues during this difficult time.