August 3, 2021
---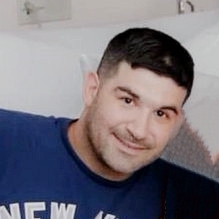 IN MEMORIAM
His friends at the Port Authority were saddened to learn of the passing of Jonathan M. Samperi on Tuesday, August 3.
Jonathan began his Port Authority career on October 19, 2015, as a Temporary General Maintainer assigned to JFK. During John's time at the agency, he had the opportunity to work at several facilities. He fostered strong relationships at the George Washington Bridge, at LaGuardia, and in the Operations Services Department.
In November 2016, John was promoted to Bridge Painter, Facilities Construction Support, in Operations Services. His colleagues, friends, and the afternoon Bridge Painter crew are devastated by John's passing.
John was a dedicated family man. He loved to target shoot. He took pride in everything he did, especially when it came to his children. Jonathan is survived by his wife Lina and their four young children, Jaqai, Kailey, Jonathan Jr., and Mario, his father, Peter, and other family members.
A Mass will be held on Monday, August 9 at 10 a.m. at St. Mary's Church, 11 Clinton Street in Wappingers Falls, NY. The burial will be private, per the family's wishes.
A GoFundMe for John has been established. To send flowers to the family or to plant a tree in his memory, please visit the Tribute Store.
Our thoughts and deepest sympathies are with Jonathan's family, friends, and colleagues during this difficult time.
Rick Cotton
Executive Director