April 3, 1930 - May 11, 2021
---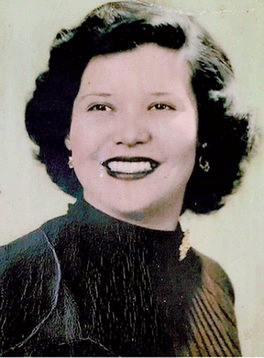 Lillian Johnson, 91, of Hackettstown, NJ passed away peacefully on May 11, 2021 at Hackettstown Medical Center. Lillian was born on April 3, 1930 in Arecibo, Puerto Rico to the late Juan Cruz Vargas and Otilia Lopez Romero
She was employed by The Port Authority of NY & NJ for 30 + years and finished her career as a 9-4 Operations Supervisor at the Lincoln Tunnel in 1989. She was of the Catholic faith and attended church at Our Lady of the Mountain. Lillian was devoted to her family and loved spending time with them, especially her grandchildren and great-grandchildren. She will be sorely missed, but deserving of her rest after working hard and being the author of her life's adventure.
She is survived by her loving, daughter, Lilliane Buchanan, her cherished grandsons and their spouses, Thomas Buchanan and Joy; Robert Buchanan and Alison; and her great-grandchildren, Thomas, Sarah, and Miles. Her siblings, Enrique, Hector and Melvin Cruz as well as her 2 nephews and 9 nieces. In addition to her parents she is preceded in death by a brother Nevid Cruz
Family and friends may pay their respects on Wednesday May 19, 2021 from 1-3 PM and again from 6-8 PM at the Maguire-Scala Memorial Home, 124 High Street, Hackettstown, NJ 07840. Funeral service will be held Thursday, May 20, 2021 at 11:00 AM at the funeral home.
Funeral arrangements have been entrusted to the Maguire-Scala Memorial Home, 124 High Street, Hackettstown, NJ 07840