December 24, 1954 - November 14, 2021
---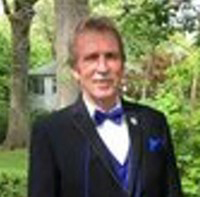 Mark O'Neill, 66 of Fort Lee and Surf City, NJ on November 14, 2021.
Beloved Husband of Susan DellaTorre. Loving brother to Dennis, Bob, Michael, and Kevin. Devoted Uncle of Erin, Carly, Rita, Kerri, Lauren, Daniel, Megan Rose, Alex, Matthew and Danielle. Adoring Great Uncle to Whitley, Jake, Daxton, Quinn, Braden, Natalie, Christian, and Ella. He was predeceased by his parents. Peg and Bob (Pop).
Mark was a proud Port Authority Police Sergeant and Union Leader. He grew up in Teaneck, NJ. Graduated John Jay College of Criminal Justice and Pace University Law School. In his early career, he worked at the US Customs Department and then joined the Port Authority Police in 1979. Much of his career was devoted to the Police Union. He was a past President of the Port Authority Sergeants Benevolent Association and 1st Vice President of the Port Authority Police Benevolent Association.
Retiring in 2009, Mark enjoyed spending his summers at Long Beach Island with his loving wife Susan. He and Susan enjoyed traveling to the Cayman Islands and the National Parks. Mark was quick to smile and always had a joke and a hearty handshake at the ready. He loved spending time with friends and family and hosting them at their seaside home. Over the course of Mark's life he was there for so many people. Always helping, always comforting, always a rock for others to lean on.
Visitation will be Sunday, November 21 from 4pm to 7pm. Funeral service will be held Monday, November 22 at 10 am at Our Lady of Mount Carmel in Ridgewood, NJ.
C.C.Van Emburgh
306 E Ridgewood Ave
Ridgewood, NJ 07450
(201) 445-0344
Donations in his memory can be made as follows:
Checks payable to: Trustees of Columbia University and indicate IMO Mark O'Neill Multiple Sclerosis Research on the memo line.
Columbia University Medical Center
Office of Development
Attn: Matt Reals
516 West 168th Street, 3rd Floor
New York, NY 10032
To donate online, follow the link below and type in "Multiple Sclerosis Research Gift".