December 6, 1986 - June 16, 2021
---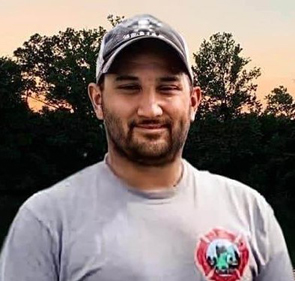 IN MEMORIAM
His friends at the Port Authority were saddened to learn of the recent passing of Nicholas "Nick" P. DeMarco.
Nick joined the Port Authority on October 3, 2011 as a Temporary General Maintainer. Always aspiring to take on more responsibility, Nick rose through the ranks, holding such titles as Tunnel and Bridge Agent, Trades Helper, and ultimately Electrician, a career he excelled in and took great pride in.
His colleagues at JFK International Airport describe Nick as family and will sorely miss him. A big-hearted soul who truly understood what it meant to be kind, Nick was known for his sense of humor and liveliness when around others. Always inclined to lend a helping hand to anyone in need, Nick was viewed as a true friend to many of his colleagues. He was also an avid outdoorsman who found joy in snowboarding, fishing, hunting, and all things that offered an opportunity to bring people together.
Nicholas is survived by his father, Paul, his mother, Marianne, and sisters Taylor-Ann and Gina-Marie.
Friends and relatives will be received at viewing services on Monday, June 21 from 2 to 4 p.m. and 7 to 9 p.m. at Towers Funeral Home, 2681 Long Beach Road, Oceanside, NY. A Mass will be held on Tuesday, June 22 at 9:15 a.m. at Sacred Heart Church, 282 Long Beach Road, Island Park, NY. The burial will be private, per the family's wishes.
Our thoughts and deepest sympathies are with the DeMarco family, friends, and colleagues during this difficult time.
Rick Cotton
Executive Director