August 15, 2021
---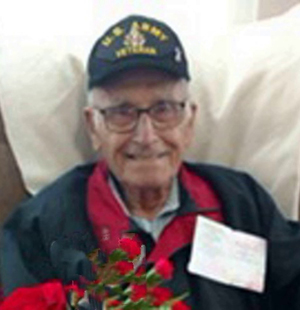 Paul B. Mager passed away on August 15, 2021.
He was a Supervisor in SEMAC at the time of his retirement on May 30, 1981. He resided in Palm Coast, Florida and was a proud WWII Veteran.
His wife of 60 years, Helen, predeceased him in 2008.
They had three children — Paula (Foggia) and her husband, George, who now live at Palm Coast in Florida; Eileen and her husband, Richard, who now live in Massachusetts; and brother Richard, who now lives in Illinois. Paul was formerly from Valley Stream, New York.
Paul was 96.5 years old when he passed away and will be sorely missed. He always told everyone he met how he began his career as a bridge painter and loved every minute of his career at the Port Authority.
Paul was an Honorary Member of the American Legion, Post 115, in Palm Coast, Florida; a Member of the VFW in Valley Stream, New York; and in his younger years, a great fisherman. He loved life!
* Paula (Foggia) served 37 years of service at JFK Airport, 27 of those years with the Public Safety Department.