September 15, 2021
---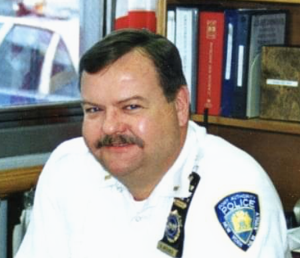 With heavy hearts, we announce the death of Robert L. Bechner of Palisades, New York, who passed away on September 15, 2021. Family and friends are welcome to leave their condolences on this memorial page and share them with the family.
Bob graduated from Iona College in 1971. He was a police officer for the Port Authority and retired as Lieutenant after over 30 years of dedicated service. He was a member of the Port Authority Lieutenants Benevolent Association and the Drum Major for the PAPD Pipe Band. A devout Catholic, Bob was an active parishioner of Our Lady of the Sacred Heart RC Church where he was a member of the parish council.
He was loved and cherished by many people including : his daughters, Erin Bechner and Lori Mastrogiacomo; his brother Br. Anthony J. "Buddy" Bechner; and his grandson Roanne Fogle.
Visitation will be held on Tuesday, September 21st 2021 from 4:00 PM to 8:00 PM at the Pizzi Funeral Home (120 Paris Ave, Northvale, NJ 07647). A funeral mass will be held on Wednesday, September 22nd 2021 at 10:30 AM at the Our Lady of the Sacred Heart Church (120 Kings Hwy, Tappan, NY 10983).
In lieu of flowers, donations in Bob's memory may be made to United Hospice of Rockland, http://www.unitedhospiceinc.org
Pizzi Funeral Home
120 Paris Ave, Northvale, NJ
(845) 359-2323