October 10, 2021
---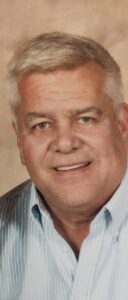 Stephen T. Wickers, 69, of Mount Joy, passed away Sunday, October 10, 2021 at LGH.
Born in Floral Park, NY he was the son of the late Thomas and Roberta (Munda) Wickers. He was the loving husband of Janet (Stoye) Wickers with whom he shared over 42 years of marriage.
He graduated with a Bachelor's degree in History and Education from Queens College. Stephen later went onto become a police officer for the Port Authority of NY/NJ where he attained rank of sergeant before retiring in 2015 after 36 years of service.
Stephen was a clock enthusiast who enjoyed tinkering with them and electronics.
He was a devout Christian and strong believer who was a member of Calvary Bible Church in Mount Joy who loved studying and teaching Theology.
In addition to his wife, Janet he is survived by two sons, Charles S. Wickers husband of Jessica of Maytown, Steven J. Wickers husband of Amber of Greer, SC and daughter, Rachel L. Hernandez wife of Evan of St. Augustine, FL. Also surviving are five grandchildren, Hailey, Lily, Violet, Savannah, Silas and sister, Barbara Sokoloff wife of Steven of Valley Stream, NY.
Funeral Services will be held at 11AM on Saturday, October 16, 2021 at Calvary Bible Church, 629 Union School Rd, Mount Joy, PA 17552. Family and friends will be received from 9-11AM at the church on Saturday. In lieu of flowers, contributions in Stephen's memory may be made to the church at the above address.