April 9, 2021
---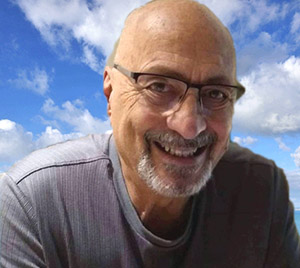 Bill Mantani passed away peacefully in his sleep, surrounded by family on April 9th, 2021.
The tremendous outpouring of love from friends and family helped him through his fight with ALS, and continues to help our family through our time of grief. We ask that in lieu of sending us any flowers or food that you make a donation to the ALS association. They help fund ALS research and support families that are battling the disease. Thank you to everyone who has reached out, donated, or sent us your love.
Bill was a loving husband, father, and friend. He will be sorely missed by his loved ones. Memories of his joyous laughter, sarcastic humor, and big smile will live on in our hearts. Thank you for your love and any donations to help fight ALS.

---
This weekend- a wedding, a funeral, and a death. Life is so unpredictable and so unfair. While my lil cousin was celebrating his wedding, my cousin Bill Mantani lost his battle with ALS. He now joins his sister, my cousin Donna, in heaven.
Maybe he did not want his sister to watch her son's wedding alone from above. My heart is broken for Teresa Mantani, Billy Mantani, Steven Mantani and for Jen Greenwald Brehm and Keith Greenwald.
Your family is waiting with our arms open for whatever you need. Love you all.
Lisa Vergona-Fobian
Donate to ALS in Memory of Bill - https://donate.als.org/fundraiser/3206259