November 25, 2022
---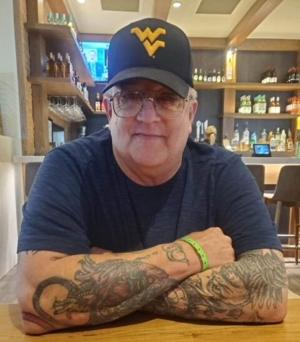 Hard working hands have been laid to rest, Alan Mark Whitlock, 63, of Weston, passed away on November 25, 2022 at Mon General Hospital in Morgantown, WV. He was born in Brooklyn, NY on July 2, 1959, son of the late Sidney E. and Gertrude (Unkless) Whitlock. Alan was united in marriage on June 3, 1984 to his loving wife of 38 years, Susan M. (Dylnicki) Whitlock, who survives.
Forever cherishing the life of Alan are his wife Susan, two daughters, Dawn Diorio and Lindsay McCormack and husband Conor both of Weston, son, Timothy Whitlock and wife Cierra of Weston, and 8 grandchildren, Riley, Madeline, Ashlyn, Alice, Oliver, Wyatt, Forrest, and Tristan.
Alan was an electrician for the Port Authority of New York and New Jersey, working on the runway lights for Kennedy Airport in New York. He was a member of the North Bellmore Fire Department in New York, Patriot Guard of New York, and the Local #3 Electrician Union of New York. He enjoyed cooking, and saltwater fishing in New York. Alan will be missed by all who knew and loved him.
A Graveside Service will be held at 10:00 a.m., on Monday, November 28, 2022 at Lewis County Memorial Garden in Weston, WV. Interment will follow services. Online condolences and life stories in memory of Alan may be expressed at hardmanfamilyfuneralhome.com.
Hardman Family Funeral Home of Weston considers it an honor and a privilege to serve the family of Alan Mark Whitlock.