March 28, 1943 - August 5, 2022
---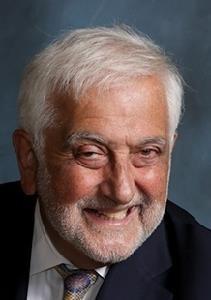 Pioneer in the environmental engineering field Dr. Anthony J. Sartor, of Naples, Florida, died on Friday, August 5, 2022.
He was 79. Born on March 28, 1943 in Fairview, New Jersey to John and Catherine (Kay) Sartor, Dr. Sartor graduated second in his class at La Salle Military Academy and went on to graduate with honors from Manhattan College with a degree in engineering. He married Maria Sartor, nee Crisonino, in 1965 while working toward his MS and his PhD in engineering from the University of Michigan, funded by a National Science Foundation Fellowship. The surprise identical twins he and Maria had in 1966 were strong incentives to swiftly finish his studies and move into the business world. His son John, born four and a half years later, provided still more incentive. Dr. Sartor was one of the pioneers in the environmental engineering field, initially getting involved in the early 1970s. He formed one of the first environmental engineering departments while at Paulus and Sokolowski, a New Jersey engineering firm, and became a name partner there in 1974. He served as Co-Chairman of the Board of Paulus, Sokolowski and Sartor from 1974 to 2000.
He was one of two principals with overall responsibility for management of the firm, with special emphasis on client development, and was the prime mover in the firms growth from 20 people in 1974 to 300 people in 2000. National Grid (formerly KeySpan), a Fortune 500 Company, acquired PS&S in 2000. Dr. Sartor served as President of KeySpan Business Solutions, LLC (KBS) from 2000-2003, as a Senior Vice President of National Grid and also as President and Chief Operating Officer of National Grid Energy Services (NGES), formerly KeySpan Services, Inc., from 2003 to April 2009. He reacquired PS&S from National Grid in April 2009. Dr. Sartor was proud of his work as an engineer and businessman but was even prouder of the work he did for New Jersey. In 1992, he was appointed by Governor Florio as a Commissioner on The New Jersey Sports and Exposition Authority (NJSEA), where he chaired the Construction Committee and was responsible for the construction of the Atlantic City Convention Center, the luxury suites at Giants Stadium and athletic facilities at Rutgers University. He served until 1999. He was appointed by Governor Whitman as a Commissioner of The Port Authority of New York and New Jersey in March 1999 and reappointed in December of 2001 by Governor DiFrancesco to a six-year term. He was reappointed in December 2007 by Governor Corzine for a term which continued until July 2013. He served as a member of the Operations Committee, the Committee on Governance and Ethics and the WTC Redevelopment Subcommittee, charged with responsibility of rebuilding the World Trade Center site.
Working to help rebuild the World Trade Center site was one of Dr. Sartors proudest achievements. In October 2000, Dr. Sartor was appointed to the Board of Trustees of Manhattan College, serving until 2003. In 2005 he was appointed to the Italian American Foundation Board of Trustees and in 2006 to the New York Building Foundation Board of Governors. He is listed in Whos Who in America, Whos Who in American Science and Engineering, Whos Who in Technology, American Men and Women of Science, as well as many other national and international organizations. Dr. Sartor loved Sinatra and sambuca, crime thrillers and cigars, golf, baseball and bocce. He excelled at anything he set his mind to, including cribbage, which he only recently learned, yet still managed to master
He will be missed for his stories, his grin, his determination, his deep pride in his family and heritage, and his inimitable ability to tease even a saint to distraction, a skill he passed on to all three of his children. He is survived by his beloved wife, Alice, his three children, Lisanne, Colette and John, his six grandchildren, Jack, Anthony, Katie, August, Luke, and James, his brother, John Sartor, Jr., and sister-in-law Donna Sartor, cousin Eddie Dottino and his wife, Debbie Dottino, his sons-in-law, Dakota Sunseri and Bob Ohanesian, and his daughter-in-law, Kelly Sartor, his brother and sister-in-law, Phil and Marie Crisonino, sister-in-laws, Elizabeth Crisonino and Mary Crisonino, his nephew and nieces, Justin, Alyssa, Toni Marie, Danielle and their families and his second son Bob Guy and his family. Dr. Sartor was predeceased by his parents, John and Catherine (Kay) Sartor, and his beloved first wife, Maria.
His wake will be held at A.K. Macagna Funeral Home, 495 Anderson Avenue in Cliffside Park on Thursday, August 11, 2022 from 4 PM to 8 PM. The Funeral Mass will be held at Our Lady of Grace Church, 395 Delano Place, Fairview, NJ at 11 AM. If youd like to make a donation, please do so to Canine Companions (canine.org). For more information, please call: 201-945-7100. A.K. Macagna Funeral Home 495 Anderson Avenue Cliffside Park, NJ 07010 (201) 945-7100
Published by The Star-Ledger from Aug. 8 to Aug. 9, 2022
To plant trees in memory, please visit the Sympathy Store.