February 19, 2022
---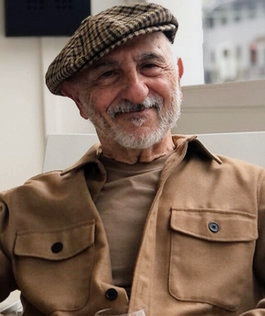 Obituary of Anthony Raiola
Surrounded by love, Anthony ("Tony") Raiola, passed peacefully on February 19, 2022. He has gone to join Rosemarie, his loving wife of 56 years.
He is survived by their four children: Robert, Christopher, Jennifer (Danzo) and Jonathan; their spouses: Susan, Angela, Claudio and Lawrence; their nine grandchildren: Alyssa, Julia, Robert, Christopher, Matthew, Victoria, Emma, Sofia and Leonardo; and two brothers: Pacifico ("Pargie") and Vincent.
A loving son, husband, father, grandfather, brother, uncle and friend to all, he treasured being in the company of his large family and many friends who shared his love for fine food and great conversation. The highlight of each year was always Christmas Eve, when Tony ("Nonno") would harness his imagination and creativity to devise elaborate treasure (gift) hunts, riddles and games (costumes provided) for his grandchildren.
Deeply kind, funny and original, he was full of life and was a man of great style (with the perfect hat for every occasion). A member of the unofficial "ROMEOS" club, a life-long learner, an avid poet and painter, Tony dedicated his life to connecting with, and helping, anyone who crossed his path. Most days he could be found working out at the Madison YMCA with his gym buddies, and later at the AVE gym – holding court, offering advice, sharing jokes, and of course, staying fit. He was a splendid cook - his spaghetti with clams recipe is legendary.
A graduate of St. John's University, summa cum laude, he was one of the few graduates in the history of St. John's University to ever graduate as a four-award winner (including the Mahoney Memorial Award for excellence in theology and philosophy). A St. Thomas More Scholar and graduate of St. John's University School of Law, he worked as a lawyer for over thirty years and served as Deputy Chief of the Contracts Division of the Port Authority of New York and New Jersey, having drafted the contracts for the construction of the Twin Towers, as well as for countless improvements to the NYC airports, bridges and tunnels.
Born to Antonio ("Tony") and Julia Raiola - on the kitchen table - and raised in Brooklyn, NY (where he served as an altar boy at Our Lady of Peace Church) and later a resident of Convent Station, NJ and most recently, Ave in Florham Park, Tony volunteered at the Morristown Memorial Hospital Cancer Center for 9 years. We will cherish forever his effervescence, compassion, brilliance, limitless love and affable aura. He will be profoundly missed but we are grounded in the assurance that we carry his unfailing love with us always. Childlike to the end, he remains in our hearts and in his own words "ancora birichino" – still a rascal!
A funeral mass will be celebrated at St. Thomas More Church on Saturday, February 26, 2022 at 10:30 A.M. Guests are respectfully requested to wear masks. In lieu of flowers, donations may be made to St. Jude's Children's Hospital, the American Cancer Society, or the National MS Society.
Arrangements are entrusted to Burroughs, Kohr & Dangler Funeral Home, Madison
Funeral Mass:
Saturday, February 26, 2022
10:30 am - 11:30 am
St. Thomas More Church
4 Convent Road
Morristown, New Jersey 07960
Interment:
Saturday, February 26, 2022
11:45 am - 12:00 pm
Holy Rood Cemetery
61 Whippany Road
Morristown , New Jersey 07960