May 16, 1939 ~ January 2, 2022
---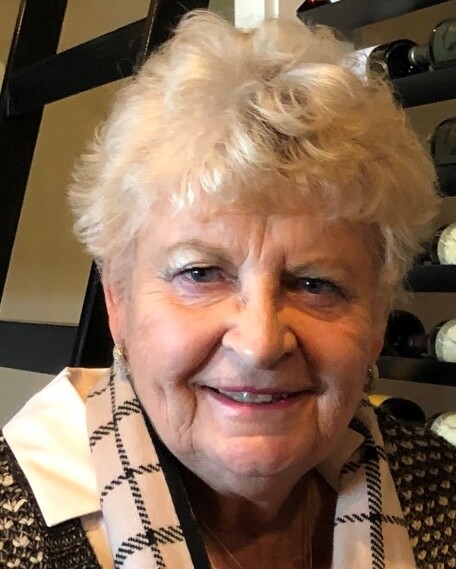 Barbara Ann McCann, 82, of Atlantic Highlands passed away suddenly at home on January 2, 2022. Barbara was born in Staten Island, NY on May 16, 1939, to John and Irene (Nugent) Pizzuto.
She attended St. Peters High School. Barbara then married John McCann and moved to Matawan, NJ. Together they had 2 beautiful children, Karen and Jack. Barbara worked for many years at The Port Authority of NY/NJ mostly at Newark Airport. Throughout her job (and indeed her life) Barbara made many lasting friends and relationships before retiring and heading into her golden years.
One of the most important relationships Barbara formed was reconnecting with the love of her life, Francis Stone of Green Pond, NJ. They embarked upon many adventures throughout their time together until Stoney was called to heaven. Barbara had an affinity for animals especially Suzie, Darby, Heidi, Otto, Lotte and Charlie. She was a dedicated volunteer at the ASPCA and dreamed of having another dog of her own.
Barbara was a legend in the kitchen and of her many delicious signature dishes, her "eye of the round" roast will not soon be forgotten. Barbara enjoyed the finer things in life and wherever she was going her Coach purse was never too far behind. Of all the things in this world Barbara prized, however, she valued her family and wide circle of friends the most.
Barbara leaves behind her beloved daughter Karen Lynn McCann and her son-in-law John McDonald of Hilton Head and her beloved son Jack McCann and daughter-in-law Laura McCann of Oceanport as well as her adored grandchildren Jackson McCann, Alexandra Dickson and Kayla and Alex Daly. Barbara's zest for life, her fearless spirit and her warm, loving personality will be sorely missed.
A wake in Barbara's honor will be held on Thursday 01/20/22 from 5pm to 7pm at the John E. Day Funeral Home, 85 Riverside Ave. in Red Bank.
A Memorial Mass will be offered on Friday 01/21/22 at 10am, Holy Cross RC Church, Rumson.
Memories and condolences may be shared at www.johnedayfuneralhome.com. Any donations may be made in Barbara's memory to ASPCA.org