March 7, 1945 - May 16, 2022
---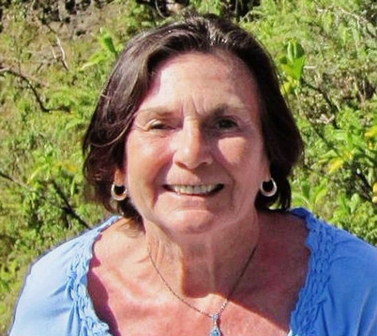 Cecilia M. Healy passed away peacefully at home on May 16, 2022.
Cecilia grew up on Staten Island, New York and was a graduate of Staten Island Community College. She spent her career with The Port Authority of New York and New Jersey, retiring in 1998 as a Senior Administrator – Engineering Department.
She enjoyed her years in Arizona as an avid golfer and was a mentor to many. She was always up for the challenge of the NY Times crossword puzzle and the daily paper Jumbo. Her favorite activities included traveling, reading mysteries, and staying in touch with family and lifelong friends.
Ceil traveled frequently back east to visit family and friends. She deeply cherished sharing in family events and milestones. She loved the Jersey shore especially Long Beach Island. Mostly she cherished her years with her best friend and love of her life Richard and his family and many friends.
Ceil was preceded in death by her parents Cecilia and John Healy, brother Richard and sister Marian. Those left to cherish her memories include her beloved sister Jacqueline Kugit, her husband Peter, devoted nieces and nephews - JoAnne Petta, Pamela Kugit, Richard Healy, Michael Healy, his wife Noreen, Michael Kugit, his wife Renee sharing her generous life with their extended families.
In lieu of flowers, donations may be made to Hospice of the Valley (www.hov.org/donate).
Arrangements are entrusted to Heritage Arrowhead Funeral Center (heritagefuneralchapels.com).
A memorial service is being planned for a later date.