September 14, 1942 – May 20, 2022
---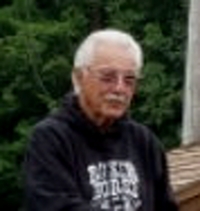 Charles (Chuck) Gary Seliga passed away on Friday, May 20, 2022 at his home in Monroe. He was 79 years old. Son of the late Charles Seliga & Katherine Healy Seliga, he was born on September 14, 1942 in Bridgeport, Connecticut.
Chuck attended Seton Hall University, where he graduated with Bachelor's & Master's Degrees, was President of his fraternity and was named to Who's Who in American Universities and Colleges, 1963-1964. While attending Seton Hall, he interned at the Port Authority and eventually spent 36+ years there, with positions ranging from Personnel Manager, to liaison with Windows on the World, to leasing space at a satellite park in Staten Island, to the Aviation Department where he managed marketing and customer service, and then JFK International Airport as a Business Manager, then Deputy General Manager and then General Manager of the entire Airport – a job he absolutely loved and where he retired from in 2000.
He was approached by National Express Corp. who owned Stewart Airport and offered the position of President and CEO, which he gladly accepted and retired from in 2007. When he left, Stewart had the highest passenger count of all time and that record still stands today – a record for which he was very proud. After retirement, he volunteered his time to the Port Authority Retirees Association (PARA), attending monthly meetings in Manhattan; represented PARA monthly at meetings with REPA (Retired Public Employees Association) in Albany; sat on the HOA board where he lived; was a volunteer for Sacred Heart Parish's Outreach Program; and served on the Golf Committee for the annual Hospice of Orange & Sullivan Counties Golf Outing.
Survivors include his loving wife of over 40 years, Nancy Donnelly Seliga at home; children: Christopher Seliga & his wife Alecia of Wayne, New Jersey; Karin Seliga of North Bergen, New Jersey & Jeananne Estrella & her husband Fernando of Nutley, New Jersey; grandchildren: Christopher Seliga, Katie Seliga, Christian Estrella & Ryan Estrella; sister, Charlene Brennan & her husband Dan of Fairfield, Connecticut; sisters-in-law: Eileen Lomando & her husband Ken of Boynton, Beach, Florida, Susan Newman & her husband Tony of Miller Place, New York and Karen Fyfe & her husband Joe of Bluffton, South Carolina; special cousin, Barbara Ames of Stratford, Connecticut; beloved pet Dusty; and many nieces, nephews & friends.
Chuck's priority was always his family and he loved each and every minute he spent with them. His smile was second to none. Although Chuck was taken too young due to Alzheimer's, he is now at peace. For all of his family and friends, his light and his memory will live on forever.
Visitation will be on Monday, May 23, 2022 from 4:00-7:00 P.M. at:
Smith, Seaman & Quackenbush, Inc. Funeral Home, 117 Maple Avenue, Monroe, New York.
A Funeral Mass will be held at 11:00 A.M. on Tuesday, May 24, 2022 at Sacred Heart Church, 26 Still Road, Monroe, New York. Cremation will take place at Cedar Hill Crematory in Middle Hope, New York.
Due to COVID, please do not send flowers. In lieu of flowers, memorial donations to the Alzheimer's Association, Hudson Valley Chapter, 2649 South Road, Suite 101, Poughkeepsie, New York 12601; Sacred Heart Parish Outreach, 26 Still Road, Monroe, New York 10950; or a charity of choice would be appreciated.
To plant a beautiful memorial tree in memory of Charles, please visit our Tree Store.