January 11, 2022
---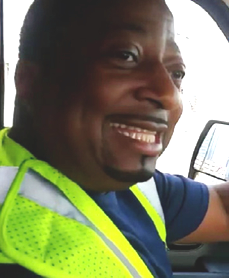 IN MEMORIAM
His friends at the Port Authority were saddened to learn of the passing of Craig R. Wine on Tuesday, January 11.
Craig joined the Port Authority on January 19, 1993, as a Sr. Office Assistant at the Port Authority Bus Terminal. During almost 29 years with the Port Authority, Craig advanced his career working in both the Operations and Maintenance fields, most recently holding the title of General Maintainer, Tunnels, Bridges & Terminals. He had been assigned to the Holland Tunnel since March 2001. His friends and colleagues at the Holland Tunnel, TB&T, and across the agency will deeply miss Craig's humble, warm, and gentle nature
Craig is survived by his son, Jaelan, brother, Shandor, and sisters, Stacee and Angelina.
Friends and relatives will be received at viewing services on Monday, January 24, from 8 to 10 a.m. at Calvary CME Church, 25 Oak Street, Jersey City, N.J. The funeral service will immediately follow. The burial will be private, per the family's wishes.
Our thoughts and deepest sympathies are with Craig's family, friends, and colleagues during this most difficult time.
Rick Cotton
Executive Director