November 7, 2022
---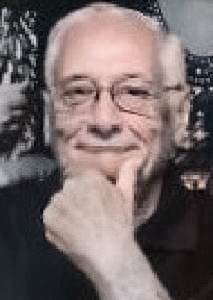 Army Veteran, PAPD Lieutenant, Piscataway Family Man Donald Anthony Serpico, 84, of Piscataway, NJ, passed away peacefully on Monday, November 7, 2022 at Robert Wood Johnson University Hospital – New Brunswick.
Born and raised in Jersey City to Dominic and Marion (nee Lynch) Serpico, Donald attended PS 24 and graduated from Lincoln High School in 1956. In February of 1965, he married Margaret Ann "Maggie" Hedges. The couple met on a TWA Constellation Plane, he, a passenger flying to Los Angeles, and she, a TWA Airline Hostess.
After marriage the two settled in Piscataway where they lived for 56 years. After working for the Erie-Lackawanna Railroad, Donald served in the United States Army from 1957 to 1959. While serving in the Border Patrol along the US – USSR Border in Germany with the 3rd Battalion 14th Armored Cavalry, he played Baseball and Football on Army teams. Donald joined the Port Authority of NY and NJ Police force in 1959, working at all ports, tunnels, bridges, and airports. He was promoted to Sergeant in 1971 after earning an AA Degree in Criminal Justice from Rutgers University. He was again promoted to Lieutenant in 1975 after receiving a BS Degree in Business Management from Rutgers in the same year. Donald went on to complete course work for a Master's Degree in Labor Studies at Rutgers, before retiring from the Port Authority in 1995.
He also spent many years at Newark Airport serving as a Dignitary Protection Liaison. An avid Rutgers Football and Basketball fan, Donald held season tickets for decades and often traveled to away Football games, through good seasons and bad. Similarly, he was a loyal supporter of the Dodgers, despite their move to Los Angeles. Donald also played many rounds of golf on the Rutgers golf course. Donald and Maggie traveled extensively from the 90's until the Pandemic, visiting some 36 Caribbean Islands, 28 European Countries, and enjoying 31 Ocean and River Cruises. They visited Donald's favorite destination, Italy, 18 times.
Donald is survived by his wife Maggie; son, Daniel Scott and his wife Stephanie Serpico of Bend, Oregon; daughter Anne Catherine and her husband John Paul Greenbaun of Redondo Beach, CA; three grandchildren, Cole Thomas, Riley Kate, and Siena Marie; Sister and brother-in-law, Sheila and Peter Marchetta; and two brothers and their wives, Michael and Susan Serpico and Robert and Jeannie Serpico. He also leaves behind 9 nieces and nephews, many grandnieces and nephews as well as a host of extended relatives and friends.
A visitation will be held at the Piscataway Funeral home, 18 Stelton Road, Piscataway, NJ, on Friday, November 11, 2022 from 2 pm to 4 pm and from 6 pm to 8 pm. A Funeral Mass will be held at Our Lady of Fatima RC Church, 501 New Market Rd, Piscataway, NJ, on Saturday, November 12, 2022 at 11:30am.
Family and friends may gather at the Funeral Home beginning at 10:30 am. Entombment will follow at Resurrection Burial Park, 899 E Lincoln Ave, Piscataway, NJ. In lieu of flowers, donations may be made to Fish Inc. – Dunellen Area, P.O. Box 8565 Piscataway, NJ 08854, in Donald's name. Piscataway Funeral Home 18 Stelton Rd. Piscataway NJ 08854 (732) 968-2828
Published by The Star-Ledger from Nov. 9 to Nov. 10, 2022
Piscataway Funeral Home
18 Stelton Rd.
Piscataway, NJ 08854
(732) 968-2828