October 24, 1950 - August 8, 2022
---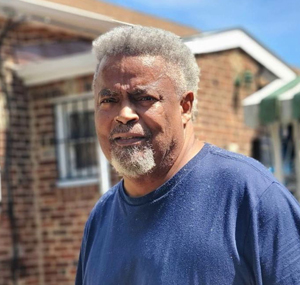 Gary Reed Greer, son of the late Leroy Reed and the late Willie Dee Cutts was born on October 24, 1950 in St. Louis Missouri. He transitioned into eternity on August 8, 2022 quietly at home.
Gary grew up in a loving Christian home with his grandparents here in New York. He completed his education in the public school system in Queens New York; where he graduated from John Adams High School.
After graduation Gary worked for St. Regis Paper Company for many years until they closed in 1983. He would later go on to work for Port Authority of NY & NJ where he retired in 2021.
Gary met and married Linda Alston Greer in 1969. From this union they were blessed with one daughter Antoinette Elizabeth Greer.
Later on in life, Gary met Margaret Williams and was blessed with a son Gary Reed Greer Junior.
Gary, was a fun-loving person who loved telling jokes. He was a avid sports fan. He loved football which he played in high school and the semi-pro level. He was obsessed with music, martial arts and foreign movies. He was also a black belt.
Gary was preceded in death by his parents Leroy Reed and Willie Dee Cutts, and two brothers Gregory Greer and Aaron Cutts.
Gary is survived by his two children Antoinette Greer and Gary Greer Jr. both of New York, and two young men that he referred to as his sons, Darryl and Norman (aka Danny) Williams. Ten Brothers and Sisters: Carolyn Pulliam-Harris (Smilie) Harvey, Catherine Reed-Collins, Chicago, Toni Reed, Chicago, Darryl Reed (Deborah), Palos, Don Reed (Sharon A.) Chicago, Dale Reed (Sharon D.) Arizona, Lance Cutts, Curtis Cutts, Brenda Cutts, Gloria Ann Wallace all of Missouri. A host of nieces, nephews, cousins and friends.
Lovingly Submitted The Family
Dekalb Funeral Service
491 DeKalb Ave
Brooklyn, New York 11205