September 25, 2022
---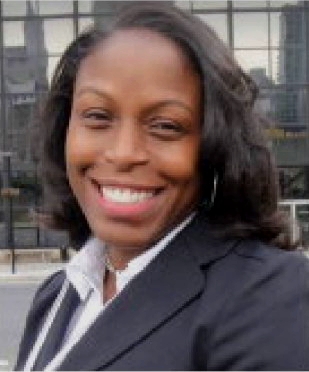 Her friends and colleagues at the Port authority were sad to learn of the passing of Port Authority police Sergeant Grace Nelson. Sergeant Nelson graduated from PAPD Police academy 20 years ago this month as a member of the second academy class to graduate following 9/11 terrorist attacks she was part of a new generation of police officers who joined the force during the most uncertain transformative times in our history, and tasked for protecting the people of our Bi-State region and post 9/11 world.
She served as a police officer for 15 years and was promoted to Sergeant October 2017. Throughout her career Sergeant Nelson served at various facilities including the World Trade Center Newark Liberty international airport and PATH.
Sergeant Nelson's service was recognized on several occasions. in addition to a promotions to the rank of Sergeant she was the recipient of the Meritorious Police Duty Medal, which honors officers who go above the call of duty, as well as Papal Breast Bar for her service during Pope Francis 2015 visit to the region.
The PAPD remembers Sergeant Nelson for easy-going attitude and deep care for others. she was always willing to provide a helping hand to anyone who needed it. She will be missed and her loss will be deeply felt by the department and the rest of the Port authority family.
We ask that you keep Sergeant Nelson her husband Mark Williams and the rest of her family, colleagues and Friends in your hearts and thoughts throughout this most difficult time

---
It is with great regret and sadness, that I inform you of the passing of Police Sergeant Grace Nelson. Grace passed away last night following a heroic battle with Cancer. Sergeant Nelson Joined the Port Authority Police Department on May 10, 2002, and is a graduate of the 103rd Police Academy class.
During her 20+ year career, Sergeant Nelson served with exceptional pride, service, and distinction in all of her assignments. Most recently, Sergeant Nelson was assigned to the PATH Police Command. Grace is survived by her loving husband Mark Anthony Williams - funeral arrangements are pending.
Edward T. Cetnar
Superintendent of Police/
Director, Public Safety Department