November 28, 2022
---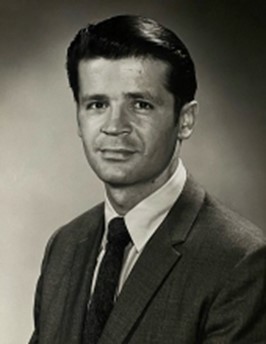 Heinz Ulrich Erdenberger, age 88, a long- time resident of Edison, NJ, passed away peacefully Monday, November 28, 2022 after a lengthy illness.
Heinz was born in Weissig, Germany on May 8, 1934 to Heinrich and Martha Erdenberger. Heinz immigrated along with his mother and five siblings to the United States in 1956 and has resided in Edison since 1963. Heinz was a graduate of Pratt Institute and was employed as a licensed architect by the Port Authority of NY&NJ for 30 years prior to his retirement. He served in the US Army Reserves, earning the rank of Sergeant.
Heinz was a former member of St. Paul Evangelical Lutheran Church in Edison. Heinz enjoyed music, literature, tennis, photography, fishing and boating. He took his family on many camping adventures up and down the eastern seaboard from Canada and Maine to Florida.
Heinz was predeceased by his sisters Anne Marie, Eva, Audrey, and Gabrielle. He is survived by his wife of 64 years, Hella (Schumacher), brother Peter Erdenberger (Gabrielle), 5 children, Susanne Cohen (Robert), Hans-Peter (Damira), Michael (Jessica), Eric (Diane), Ingrid Lorimer (Patrick), his 12 grandchildren, Alexa, Michael, Rachel, Marco, Maya, Nicholas, Alexander, Michael, Emily, Daniel, Paige and Sophia and 3 great-grandchildren, Jason, Samantha and Riley, as well as many nieces and nephews.
Visitation for family and friends will be held on Saturday, December 10, 2022 from 12 Noon until 2PM, which will include a Memorial Service at the Costello-Runyon Funeral Home 568 Middlesex Ave (Rt 27) Metuchen.
In lieu of flowers donations may be made in Heinz U. Erdenberger's name to St. Jude Children's Research Hospital.