December 20, 1955 - November 1, 2022
---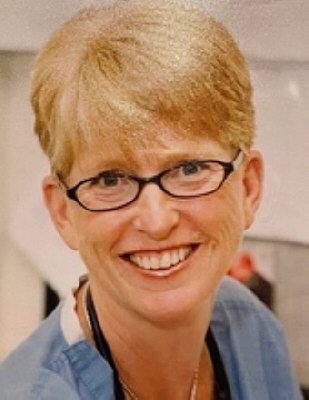 Isabel Eadicicco, 66, of Howell, passed away on Tuesday, November 1, 2022 at her residence with her family by her side.
She was born and raised in Staten Island and had lived in Manalapan before settling to Howell seven years ago. Isabel was a talented ER nurse for Staten Island Hospital for 35 years, a parishioner to St. William the Abbot, and her friends and family were her universe.
She was predeceased by her son, Daniel Michael, father, Peter Neilsen, mother-in-law, Rita A. Eadicicco, and father-in-law, John T. Eadicicco. Isabel is survived by her loving husband of 46 years, Michael J. Eadicicco; son, Peter M. Eadicicco and his wife, Erica; daughter, Jessica A. Timmerman and her husband, Dennis of, grandchildren, Shane and Emma; mother, Inger Nielsen; brother, Peter Nielsen and his wife, Fran; sister, Kim Sullivan and her husband, James. She is also survived by her sisters in law and brothers in law; Karen Pistilli, Susan Castris and husband Terry, Robert Eadicicco and wife Phyllis, John Eadicicco, Diane Johnstone and husband Mark, Jimmy Eadicicco and wife Denise, and Johanna Carroll and husband Michael; and 19 loving nieces, nephews, 1 grandniece and 1 grandnephew.
Relatives and friends are invited to Isabel's memorial mass at St. William the Abbot, 2740 Lakewood-Allenwood Road, Howell on Saturday, November 12, 2022 at 11:00AM. All arrangements are under the direction O'Brien Funeral Home, Brick. Memorial contributions in Isabel's name may be made to Mary's Place by the Sea, P.O. Box 86, 22 Main Avenue, Ocean Grove, NJ 07756. For information, directions, or condolence messages to the family, please visit www.obrienfuneralhome.com