February 2, 1936 - July 17, 2022
---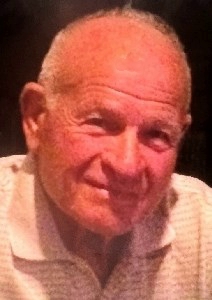 John A. Varriano - Devoted family man, husband, father, grandfather, great-grandfather and friend passed away July 18th at the age of 86. Affectionately known as Pop Pop & Johnny Boy.
John was born on February 2, 1936 to Carmela & Francesco Varriano, and resided for over 50 years in the New Dorp house in which he was born. A graduate of McKee High School class of 1953, John was married to the love of his life Dolores for more than 61 years, and together they had 4 children Karen Sutter (Dean), Linda Skinner (Kevin), John Jr. Varriano (Joanne) and AnnMarie D'Elia (Thomas).
John's early employment was in the Lane Theatre on New Dorp Lane, Concrete construction, H&L Motors in New Dorp & Gulf Gas Station in Dongan Hills as a mechanic.
In 1958 John applied for a job at the Port Authority of New York and New Jersey that would span over 35 years. Beginning in maintenance, then as a garage attendant, John returned to working as a mechanic which was his passion. It was through this position he encountered a chance meeting with a Mr. Guy Tozzolli, Director of the PA of NY & NJ in 1962 who took a shinning to John and offered him the position of personal chauffeur. During this tenure John, experienced flying in an airplane for the first time, meeting celebrities, and making lifelong friends that would know when he was approaching by the jingling of the change in his pocket. It was also during this time that he met Rev. Victor Yanitelli, President of Saint Peter's University who was not only a good friend but spiritual advisor. In 1972, John returned to his position as a mechanic until his retirement in 1993. Not being one to sit around, John took a part-time position at the Richmond Country Club in 1994 which he absolutely loved, as it gave him the opportunity to golf at its beautiful course.
Aside from John's expertise as an auto mechanic, he was a jack of all trades. There was no such thing as hiring a handyman, John did it all by building screen houses, carports, garages and renovating his childhood home. John was also known for this woodworking crafts which he lovingly gifted to family and friends. John was always up for a party, tell a good joke, played Santa each year for the neighborhood kids and loved hanging out with the boyssss.
He will be remembered as a gentle soul who loved his family and will be missed by all. John is preceded by his wife, Dolores (Sandin) Varriano, brother Joseph Varriano and sister Mary D'Aquila.
He is survived by his children and their spouse's, six grandchildren Dean (Jennifer), Lisa (Mike), Kevin (Diane), Joseph (Emily), John (Lisa) and Francesca (Mike) and nine great-grandchildren Christopher, Corey, Claire, Carter, Cooper, Gabrielle, Hannah, Giovanni & Alessio. Visiting hours will be Friday July 22nd, from 4-8 at Hanley Funeral Home, 60 New Dorp Lane. A funeral service will be conducted at Our Lady Queen of Peace on Saturday, July 23rd at 9:30am.
Burial will follow in Moravian Cemetery. Hanley Funeral Home 60 New Dorp Lane Staten Island, NY 10306 (718) 351-1800
Published by Staten Island Advance from July 20 to July 22, 2022
Visitation:
Jul, 22 2022
4:00p.m. - 8:00p.m.
Hanley Funeral Home Inc.
60 New Dorp Lane
Staten Island, NY
(718) 351-1800