January 5, 2022
---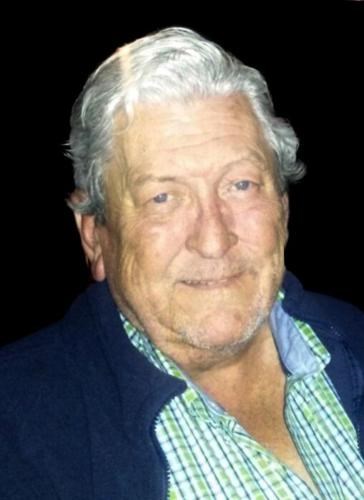 John E. Hogan, 75, of Long Branch, died January 5, 2022, at home surrounded by his family following a long illness.
Son of the late John and Margaret (Coughlin) Hogan, John was born and raised in Jersey City, attended St. Aedan's Academy, St. Benedict's Prep, and graduated from St. Peter's College with a degree in economics.
He served our country honorably in the United States Navy, married his college sweetheart Carolyn (Spaeth) and settled in Monmouth County in 1969. John put his education and experience to work during a successful career in securities, which included time with Chemical Bank, Citibank, Scotia-McCloud, Cantor Fitzgerald, and the Port Authority of NY & NJ where he was fortunate to have survived the 9/11 attacks.
After retiring, he enjoyed spending time with his family and traveling, in particular spending winters in Siesta Key, Florida. He was parishioner of St. Michael's Roman Catholic Church in West End, Long Branch.
John is survived by Carolyn, his wife of 52 years, son John and wife Mara, daughter Kerry and husband Joseph Caprio, his six adoring grandchildren: Isabella, Vincent and Joseph Caprio and John "Evan", Collin and Kayla Hogan, his sister Katherine "Kate" and husband Lester Probst, sister-in-law Maryanne Florio, brother-in-law James and wife Eileen Spaeth, and many nieces, nephews and cousins.
In consideration of Covid concerns, a Funeral Mass will be celebrated on Saturday at 12:30 pm at St. Michael's Church, 800 Ocean Avenue in Long Branch. All other services will be private. Memorial donations may be made to the Visiting Nurse Association of Holmdel:
https://vnahg.org/memorial-gifts-and-gifts-in-honor/ or VNA Health Group, Attn: Philanthropy Department, 23 Main Street, Suite D1, Holmdel, NJ 07733.
The family invites you to leave a letter of condolence by selecting the Tribute/Guestbook link above.
To send flowers to the family or plant a tree in memory of John E. Hogan, please visit our floral store.
Damiano Funeral Home
191 Franklin Ave.
Long Branch, NJ
Published by Damiano Funeral Home on Jan. 5, 2022