September 13, 2022
---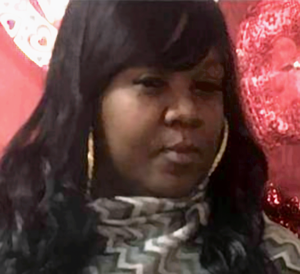 Her friends at the Port Authority were saddened to learn of the passing of Latoya L. Galloway.
Latoya joined the agency on December 2, 2016, as a Part-Time Toll Collector assigned to the George Washington Bridge. She served the customers of the GWB until May 2017, when she transferred to the Holland Tunnel as a Full-Time Toll Collector, then returned to the GWB lanes in December 2020. At the time of her passing, she was transitioning to the Lincoln Tunnel.
Latoya is survived by her mother Elnora, son Yashea, and two daughters Briseanay and Destiny. She is remembered as a deeply caring person who loved both her family and her job. Latoya's mother thanks everyone at the agency who in the past few days have expressed their condolences and provided assistance to her family.
Family and friends will be received on Thursday, September 15, 9 to 11 a.m., at the Family Funeral Home, which is located at 445 Monmouth Street in Jersey City, NJ 07302. The funeral service will follow immediately at 11 a.m. Interment will be private.
Latoya will be deeply missed by her friends and agency colleagues. Remember to reach out if you need to talk to someone – grief counseling and other support services are available for all staff by calling the Employee Assistance Program at 800-833-8707, available 24/7.
Our thoughts and deepest sympathies are with Latoya's family, friends, and colleagues during this most difficult time.
Rick Cotton
Executive Director