September 2, 2022
---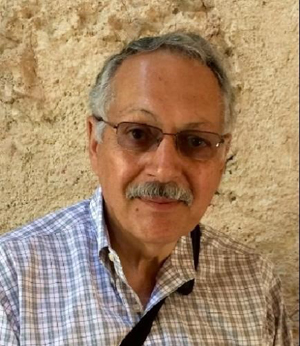 Matthew G. Forte, 78, passed away September 2, 2022 at Baystate Medical Center. Matt was born and raised in Brooklyn, NY, the son of the late Matthew and Rose (Mazzeo) Forte. He resided in the Forest Park Heights neighborhood of Springfield, MA since 2012 and, before that, was a longtime resident of both Upper Montclair and South Orange, NJ.
Matt earned his MBA in Industrial Psychology from Baruch College and was retired from a decorated career as the Training Director of the Port Authority of New York and New Jersey Police. He also held several expert positions with the Association of Chiefs of Police of Essex County, New Jersey, including Chairman of the CALEA Accreditation Committee and Vice Chairman of the Bylaws Committee, among others. In addition, Matt served as a consultant to the Springfield and Essex County municipal police departments as well as Adjunct Assistant Professor of Management for the Hagan Graduate School of Management at Iona College. He further lent his expertise as a Board Member of the National Law Enforcement Museum in Washington, DC; New Britain, Connecticut Police Museum; and Essex County College Police Academy. Matt also held esteemed roles, some of which earned him medals and other accommodations, with the Police Command College at the U.S. Military Academy, F.B.I. National Academy, and other law enforcement entities.
As the primary authority worldwide on American police equipment, Matt was an accomplished author of numerous books, law enforcement journals, and antique and collectible publications, including serving as a staff writer for Police Collector News. He was also a former member of the International Association of Chiefs of Police and the American Society for Industrial Security. Matt enjoyed reading historical non-fiction and watching detective series. An accomplished artisan and craftsman, he enjoyed restoring old houses and building beautiful furniture. He also took pleasure in vegetable and herb gardening, cooking, and listening to jazz music.
Matt is survived by his life partner Beate Bolen of Springfield, MA; his daughter Janet Forte of Brooklyn, NY; his sister Geraldine Hunter and nephew Nicolas Hunter of FL; his former spouses Inna Shames of AZ and Carole Forte of NJ; along with other family members, many friends, and colleagues.
A gathering to celebrate Matt's life will be held at the home of Beate Bolen.
In lieu of flowers, memorial contributions may be made to "Friends of Springfield Parks" with a memo directing the gift to the Forest Park Horticulture Study Center, Attn: Patrick Sullivan, 200 Trafton Road, Springfield, MA 01108.
For further details or to offer online condolences, please visit www.nowakfuneral.com