January 29, 2022
---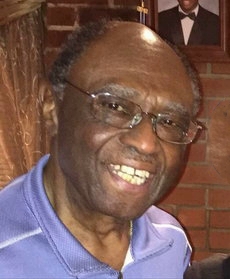 Mr. Morris Haywood entered into rest on January 29, 2022.
Graveside service will be held on Saturday, February 5, 2022 at 2 p.m. at Cedar Grove Cemetery.
Survivors are his wife, Alberta Haywood; daughter, S. Felecia (Marty) Davidson; son, Morris Tyrone (Sonja) Haywood; sister, Willa Mae (Reginald) Williams; brother, Michael L. Haywood; five grandchildren, Tyron Z. (Danya) Haywood, Marty A. Davidson II, Justin A. (Felicia) Davidson, Daemyen E. Haywood, Daelynn A. Haywood; one great grandchild, Tyler Haywood; and a host of other relatives. Please practice social distancing and wear masks.
Williams Funeral Home, 2945 Old Tobacco Road, Hephzibah, GA
To send a flower arrangement or to plant trees in memory of Morris Haywood, please visit our Sympathy Store.
Williams Funeral Home, Inc.
1765 Martin Luther King Blvd.
Augusta , GA 30901
(706) 722-5551