January 28, 1939 - October 15, 2022
---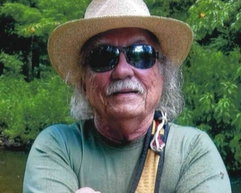 Peter Anthony Nizborski, 83, of 214 West Queen Street, died Saturday, October 15, 2022 in his home.
Mr. Nizborski was born in Newark, New Jersey, on January 28, 1939 and was the son of the late Anthony and Marcella Urczyszyn Nizborski.
Retired as a maintenance contract supervisor with The Port Authority of New York and New Jersey, since moving to the area some 28 years ago, he was a member of St. Anne Catholic Church in Edenton and the William Paul Stallings Post #126 of The American Legion in Hertford. While with the Post in earlier years of membership, he was active in its motorcycle riding group. Along with his son Andrew, he built his own airplane. Hang Gliding was a passion, as well as flying his Gyro Copter. Then he hit the open road to continue his life's journey on two wheels, riding his motorcycle through the states to visit family and friends. Later in life he enjoyed fly fishing.
Surviving is his wife of 62 years, Joan Petruschak Nizborski; their children, Veronica Leahy (husband, Michael) of Twinsburg, OH, Amanda Leiby (husband, John) of Venice, FL, Melanie Presley (husband, Kenneth) of California, PA, and Andrew Nizborski (wife, Monica Star) of Lynnwood, WA; six grandchildren, Justin and Emily Presley, Jessica Leiby, Rachel Erdelyi, Brianna Amato and Michelle Leahy; and one great-grandson, Anthony Erdelyi.
In accordance with his wishes, no service is planned.
In lieu of flowers, contributions in his memory may be made to the Perquimans County Library, 514 South Church Street, Hertford, NC 27944, or to the Tri-County Animal Shelter, 138 Icaria Road, Tyner, NC 27980.
Online condolences may be made by visiting www.millerfhc.com