September 6, 1955 ~ July 31, 2022
---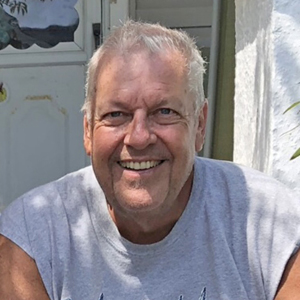 Robert "Bob" Lillis, after winning some battles, lost the war with cancer on July 31st, 2022.
Bob was a proud Jersey City resident, living here for his entire 66 years. He loved life and family like no other—­­ always ready to share a smile, story, or joke. Bob brought a sense of light-hearted happiness wherever he went. Once you met Bob, you made a life-long friend. He loved his shore house and always opened the doors to friends and family. If the porch light was on, the welcome mat was out.
He enjoyed his time working for the Port Authority, but he especially loved the World Trade Center and was always willing to give anyone a tour of the Towers when asked. Even though Bob loved his time working for the Port Authority, he truly relished his retirement. He took every opportunity to enjoy this time traveling, attending crew races, golfing, "Bucket Meetings" at Kelly's down the shore, and just being Bob.
Bob is survived by his wife, Lorraine, his children, Kelly Ann and her husband Joe Trembley, Ryan, his siblings, Marty and Mary Lillis, Pat Lillis, Mary Ellen Lillis, Jack and Carolyn Lillis, Bill Lillis, Kate Lillis-Magnus and Steve Magnus, Barbara and Mark DeMarco, Mark and Jodi Lillis, Michael and Maureen Lillis, his brother-in-law, Richie Kokocinski, many nieces and nephews, and the little pup who broke the major shore house rule of "no dogs in the house", Millie, who won the heart of her Grand Paw.
Bob's family welcomes you to the visitation at Riotto Funeral Home in Jersey City (For GPS Navigations it is best to use the parking lot entrance address: 14 Stagg St., Jersey City) on Wednesday, August 3, 2022 from 4-8pm. The funeral mass will be Thursday, August 4, 2022 at 10:45am at Immaculate Conception Church in Secaucus (there will not be a visitation prior to the mass). Cremation will be private. In lieu of flowers, donations can be made in Bob's name to the Cholangiocarcinoma Foundation at www.cholangiocarcinoma.org
Visitation:
Wednesday, August 3, 2022
4:00 PM to 8:00 PM
Riotto Funeral Home & Cremation Company
3205 John F. Kennedy Blvd.
Jersey City, NJ 07306
Funeral Mass:
Thursday, August 4, 2022
10:45 AM
Immaculate Conception Church
1219 Paterson Plank Road
Secaucus, NJ 07094