February 27, 2022
---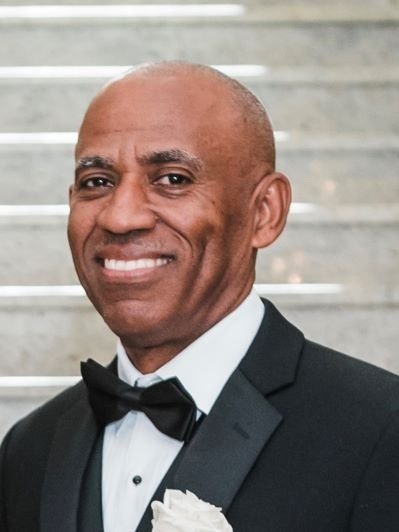 The family of Romulo Antonio Rodríguez, also known as Niño, is saddened to announce his passing on February 27, 2022 at the age of 58. Romulo passed away in Branford, CT in the presence of his family.
Romulo was born on March 27, 1963 in San Francisco de Macorís, Dominican Republic to parents, Beatriz Acosta and José Esteban Rodríguez, and was one of 6 children. After migrating to Washington Heights, he met and married his college sweetheart, Mercedes Montilla Rodríguez. Together, Romulo and Mercedes had three daughters-- Natasha, Natalia, and Sophia— and built a life together in Northern New Jersey..
Romulo worked for the Port Authority of New York & New Jersey for 30 years as an engineer. Aside from being an excellent engineer, Romulo cared a lot about the people he was working with. Regardless of how busy work was, he always found the time to ask people about their families and regularly engaged in conversations about sports, even recruiting people to do push-ups before work. He was also a dedicated member of the annual Port Authority summer softball league.
Romulo loved life and took great joy in spending time with family and friends. He was very proud of his wife and continued success of his three daughters. He would often mention how he did not strive to accumulate earthly treasures with his family, but instead how his treasure and investment was the well-being of his daughters and his love, Mercedes..
When he was not prioritizing family time, he was running around with his daughters to swim practice and other sporting events, playing volleyball and softball, and doing what he loved most: coaching..
Romulo was survived by his wife Mercedes, his children Natasha, Natalia, and Sophia, as well as his siblings José, Juan, Ana, Maria, and Beatriz. As the family tree continues to grow, he also leaves behind his granddaughter, Valentina, and son-in-law, Peter..
He will always be remembered for his love of coaching and mentoring and having the ability to run into people in random places and making them feel as though it was not just a chance encounter. He was well liked and loved by everyone he met. You couldn't spend more than five minutes without him making you laugh. He simply knew how to light up a room. Rest and Sleep in Heavenly Peace..
The wake will be held on March 4th from 2 pm to 5 pm at Riverdale-on-Hudson, 6110 Riverdale Ave, Bronx, NY 10471. Funeral service from 3:30-4:30pm. Committal private..
Due to COVID restrictions, family requests that attendees wear masks.