January 21, 1959 ~ June 30, 2022
---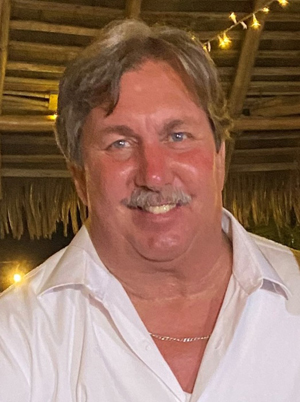 Ronald H. Gaidus, 63, of Union Beach, New Jersey passed away suddenly on Thursday, June 30, 2022. Ronald "Ron" was born on January 21, 1959, in Jersey City, New Jersey and was raised in Ridgefield, New Jersey.
On April 20, 1985, Ron married his high school sweetheart, Tina Marie and they began their life together in Ridgefield. A few years later, they settled in Union Beach, where they raised their family. For many years, Ron worked for the Port Authority of New York and New Jersey as the Automotive Maintenance Supervisor until his retirement. Above all else, Ron was a loving husband, father, brother, grandfather, and loyal friend to many. He will be greatly missed and never forgotten.
He was predeceased by his parents, Hannelore (Tiemann) and Hans Heinz Gaidus and his beloved and devoted wife, Tina Marie (Novembre) Gaidus.
Ron is survived by his two loving daughters, Tiana-Marie (Gaidus) Jepson and Tiffany Jade (Gaidus) Burke along with his cherished grandson, Thomas Jepson. He is also survived by his daughter-in-law Jeanette Jepson and son-in-law Shane Burke. Ron leaves behind his dear brother, Herbert Gaidus, his wife Lorry, and their two sons. Ron is additionally survived by his adoring in-laws, Marie Novembre, Tori Novembre-Vicari, Tracy Novembre, Steve Vicari, Alison Aplin, and two dedicated nieces, as well as many extended family and friends.
Family and friends are invited to pay their respects on Saturday, July 9, 2022, from 2:00 p.m. to 6:00 p.m. at Shore Point Funeral Home, located at 3269 State Highway/Route 35 North, Hazlet, New Jersey 07730. A prayer service will be offered at the funeral home on Saturday afternoon at approximately 3:00 p.m. In respect of Ron's wishes, he will be privately cremated. In lieu of flowers, the family requests any donations in loving memory of Ron be made to the Ocean Conservancy, www.oceanconservancy.org and/or to Best Friends Animal Society, online at:
www.bestfriends.org/donate/memory, by mail to 5001 Angel Canyon Road, Kanab, UT 84741, Attn: Juli Staley, or by phone at 435-919-3835, option #1.
For information or to send condolences to the family, please visit, www.shorepointfh.com