August 22, 2022
---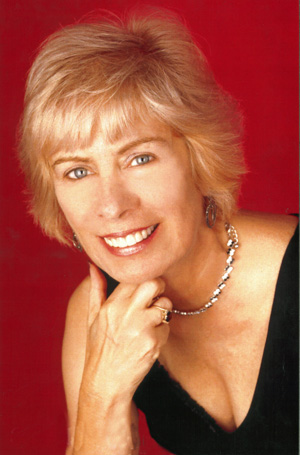 Sandra M. Ward, age 80, of Wayne, passed away on Monday, August 22, 2022.
Sandra was born in New York City and raised in Harlem, NY before moving to the Inwood section of Manhattan. She was the daughter of the late Joseph and Stella (Rutkowski) Irizarry.
After high school graduation, Sandra worked various jobs before settling into a career with the Port Authority of New York and New Jersey. Each day she reported to her office in the former World Trade Center and, over the span of her twenty-five-year career from 1975 to 2000 when she retired, Sandra rose to the rank of Marketing Manager. While working at the Port Authority, she attended college in the evening to earn her bachelor's degree. One career highlight was her involvement with the promotion and establishment of the EZ-Pass cashless tolling system for the states of New York and New Jersey. Sandra truly loved her work and she enjoyed the respect of her coworkers.
One night in November of 1969, just before the Thanksgiving holiday, Sandra was out at a bowling alley on Academy Street in the Inwood section of Manhattan. There she had the life-changing pleasure of meeting a charming young man named Thomas Ward who happened to be bowling on the lane right next to her. On that evening, the team member with the highest score was awarded a free turkey. As it turned out, both Sandra and Tom went home with Turkeys that night! While bowling they engaged in playful banter and before the night was over, Tom asked Sandra out for a date. Between the two encounters, a beautiful love for each other sparked. They eventually eloped to Mexico and married on August 19, 1970. After a two-week honeymoon, they drove home to New York in Tom's 1969 dark blue two door Ford Maverick. Sandra and Tom's first home together was an apartment in Fort Lee. In 1976 they moved to Lincoln Park and in 1986 they moved to Wayne where they've remained to the present.
One of Sandra's favorite pastimes was traveling. After retirement she enjoyed trips to Lithuania, Spain and Puerto Rico with her girlfriends. When Tom retired two years later in 2002, they set out to see the world with trips together to Turkey, Hungary, Egypt, Peru, Costa Rica, England, and Ireland, and lots and lots of cruises including one on the Black Sea and the most recent cruise this past March to Jamacia, St. Thomas and Puerto Rico. Sandra's favorite drinks on the cruises included chocolate and pumpkin martinis. Sandra loved exercise too. She had a regular habit of attending Zumba exercise classes with her friends. Afterwards they'd all go to lunch and laugh about how they were putting all those calories back on. Sandra's favorite lunch food was anything Mexican.
Above all else, Sandra's greatest love was for her family. Nothing made her happier than when they were all together. She adored her grandsons Terrence and Thomas and, together with Tom, her daughter Tammy and son-in-law Thomas, and her grandsons, they enjoyed a cruise to Bermuda and partied till the lights came on.
Sandra's faith was important to her and she attended Our Lady of the Valley R.C. Church in Wayne. She had a real soft spot for children, especially those facing life-threatening illness, and was therefore a faithful contributor to St. Jude Children's Research Hospital.
Sandra was the beloved wife of Thomas, blessed in a loving, devoted marriage for 52 years. She was the loving mother of Tammy Carey of Mahopac, NY and her late husband Thomas Carey (2019); adoring grandmother of Terrence Carey and Thomas Carey, Jr.; much-loved sister of the late Joyce Carey and her late husband Pat; dearest aunt of Pat Carey and wife Diane of Yonkers, NY, and Jennifer Tracey and husband Shawn of Omaha, Nebraska; and dear great-aunt of Patrick, Colleen, and Caitlin Carey.
Friends may visit with the family on Thursday, August 25, 2022 from 4-8 PM at the Vander May Wayne Colonial Funeral Home, 567 Ratzer Road, Wayne.
Funeral Services will be held at 9:30 AM on Friday, August 26, 2022 from the funeral home, then to Our Lady of the Valley R.C. Church, 630 Valley Road, Wayne where at 10:30 AM a Funeral Mass will be offered. After the Mass, Sandra will be laid to rest at Holy Cross Cemetery in Mt. Carmel, Pennsylvania.
Those planning an expression of sympathy in Sandra's name are asked to consider:
St. Jude Children's Research Hospital
Memorial Processing
501 St. Jude Place
Memphis, TN 38105-9959
Vander May Wayne Colonial Funeral Home, Inc.
567 Ratzer Rd, Wayne, NJ 07470
(973) 696-2900