August 21, 1945 - November 6, 2022
---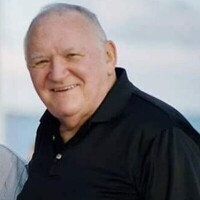 Thaddeus "Teddy" Niedzwiecki, 77, of Vero Beach, Florida, formerly of Toms River, New Jersey, passed away Sunday, November 6, 2022.
Born August 21, 1945, at Jersey City, New Jersey, he was a son of the late Mary Goscienska Niedzwiecki. Teddy received his Bachelor's degree from Adelphi University and retired as Detective Sergeant at the Port of Authority Police Department of NY & NJ after several years of service.
Outgoing and personable, he lit up any room he walked into. He enjoyed socializing with friends at the Vero Beach Yacht Club & the Bridge Club of Vero Beach amongst others. A man of values & principals, Teddy was the "Rock of the Family" and instilled his values in his family through his love and faith as a member of the Knights of Columbus and of Holy Cross Catholic Church. He loved living in Florida, on the ocean, which recharged and refreshed his soul and so close to Disney which he adored.
In addition to his mother, he was preceded in death by his loving wife of 48 years, Joyce Sundman Niedzwiecki. Teddy is survived by his son, Brian Niedzwiecki of Hoboken, New Jersey; his daughter, Kim Niedzwiecki and her husband, Craig McCarty of Vero Beach, Florida; two grandsons, Gavin Robulock & Zane Robulock, both of Vero Beach, Florida; a nephew, Matthew Amitrano of Destin, Florida; his brother, Leo Niedzwiecki of Jacksonville, Florida and many other loving family & friends.
A Mass of Christian Burial will be held Monday, November 21st, 2:00 pm at Holy Cross Catholic Church of Vero Beach.