May 4, 2022
---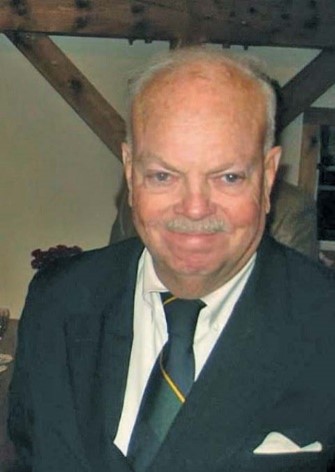 Anthony S. Carroll died peacefully at Good Shepherd Hospice at Mercy Hospital in Rockville Centre on May 4, 2022 at the age of 85. He was a graduate of Holy Cross College in Worcester, Massachusetts and a long-time employee of The Port Authority of New York and New Jersey. Tony was born in Scarsdale, New York and spent his early childhood in Belle Harbor, New York. It was here that he developed two great loves! Love of the Church where he was an altar boy at St. Francis de Sales, and love of the beach and the ocean. This continued his entire life as a member of Atlantic Beach Club for over 60 years. He spent many happy days swimming in the ocean and sitting reading in the sun.
He was an enthusiastic member of the Vintage Sports Car Club of America and served as its secretary for many years. Racing at Lime Rock, Bridgehampton, Pittsburg's Grand Prix, road rallies and "hill climbs" at Mount Equinox with his many club members and friends occupied many weekends. He was a renowned expert of post war racing cars, especially Talbot-Lago Grand Sport.
Tony is survived by his brother, Bernard, and his sister, Grace (Paul) Schultz and predeceased by his sister, Louise (Daniel) Cullinan. He had 9 nieces and nephews, Kathleen Downs, Gail (Paul) Haire, Jeffrey Cullinan, James Cullinan, Daniel (Denise) Cullinan, Kevin Cullinan, Michael Cullinan, John (Rania) Schultz, Elizabeth (Louis) Galli and 11 great nieces and nephews.