September 30, 1934 - September 28, 2022
---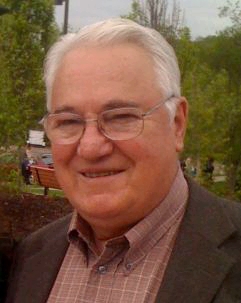 Vincent Volpicelli passed away on September 28th, two days shy of his 88th birthday. He was the only son of Luisa and Rocco Volpicelli and had three sisters, Mary, Lucy and Ann.
Vince graduated from City College of New York with a Bachelor of Science in Civil Engineering and then a Master of Business Administration from The Stern School of Business at New York University. He served as an officer in the U.S. Army and was stationed at Fort Belvoir, Virginia from 1957 to 1960. After three years in California working for Lockheed Martin, Vince spent the majority of his professional career at The Port Authority of New York & New Jersey. He eventually became responsible for all physical structures at Newark International Airport, where a road, Via Volpicelli, was named in his honor. After Newark International Airport, Vince became Executive Director of Atlantic City International Airport and served as the Acting Director of Aviation for the State of New Jersey during the first Gulf War.
He was also an active member of the community, coaching youth soccer, serving as Committee Chairman for Boy Scout Troop 8 and participating in events sponsored by the Senior Center of the Chathams. Vince enjoyed performing with the Chatham Community Players and singing in the Saint Patrick's Church Choir for over 50 years. He was passionate about food, cigars, traveling the world and most of all family.
Vince is survived by his wife of 55 years, Odile, his daughter Elvire and her husband Frank Dembia, son Philip and his wife Alisa and son Nicolas and his wife Christa. He is the proud grandfather of Emilie & Frank Dembia; Olivia & Vivienne Volpicelli; and Dominic, Gabriella & Victor Volpicelli and great grandfather of Hugo Moore.
A viewing is scheduled for Friday October 7 from 5:00-8:00pm at Wm. Bradley & Son Funeral Home, 345 Main St. Chatham, NJ followed by a Mass on Saturday, October 8 at 10:30am at St. Patrick's Roman Catholic Church in Chatham NJ. To send the family a condolence, please visit, www.bradleyfuneralhomes.com
Visitation Hours:
Friday, October 7, 2022
5 pm to 8 pm
Wm. A. Bradley & Son Funeral Home
345 Main St.
Chatham, NJ 07928
(973) 635-2428
Funeral Mass:
Saturday, October 8, 2022
10:30 am
St. Patrick's Church,
Chatham, NJ