March 9, 2023
---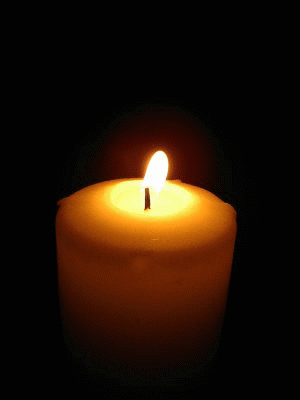 Frank J. Gryboski, age 89 was born in Shamokin PA. to Frank and Johanna Gryboski. He passed Thursday, March 9, 2023 with the comfort of his family by his side. Frank has a brother Norbert, a sister Helen Masse, and his younger sister Joanne, who died at only nine months from meningitis. Frank himself suffered for many, many years with Parkinson's disease.
When Frank was nine years old his family moved to Kearny N.J. where there were more opportunities for employment. However, Frank loved Shamokin and visited there with his relatives for the next sixty years. He kept his childhood friends.
After graduating Kearny High School, Frank worked for the Walter Kidde Company. Then Uncle Sam wanted him. He spent the next two years serving his country in Korea. He served with the Eighth Army 1955-56 in Uijeongbu South Korea just North of Seoul and near the DMZ with the 545th Q.M.Co.Sup.. He was very proud of his service.
Frank married the love of his life Patricia Halligan of Brooklyn N.Y. in 1963. They lived in the Packanack Lake section of Wayne N.J. where they raised their four children, Joanne, Stephen, Edward and Frank Jr.
Frank worked as a police officer for the Port Authority of N.Y. & N.J. for twenty-one years. Then twenty two years as a chauffeur for Joseph F.Cullman 3rd the CEO of Philip Morris Company.
Frank's passions were baseball and surf fishing and watching the New York Yankees. He played 3rd base for the Port Authority. He was the seventh player inducted into their Softball Hall of Fame. Frank also played on a team named Klorpz at Packanack Lake. It was a wonderful group of men who became lifelong friends.
Every summer Frank took his family to Barnegat Light on Long Beach Island or the Outer Banks of North Carolina for two weeks to enjoy great fishing.
Frank enjoyed his life. He was a hard worker. We enjoyed him. We will miss him dearly. As Dad would always say, "Play Ball!"
Friends may visit with the family at the Vander May Wayne Colonial Funeral Home, 567 Ratzer Road, Wayne, on Wednesday, March 15, 2023 from 4-8 PM. Funeral Services will be held at 9:30 AM on Thursday, March 16, from the funeral home, then to Immaculate Heart of Mary RC Church, Wayne, where at 10:30 AM a Funeral Mass will be offered. Frank will be laid to rest at Christ the King Cemetery in Franklin Lakes, NJ.