August 3, 2023
---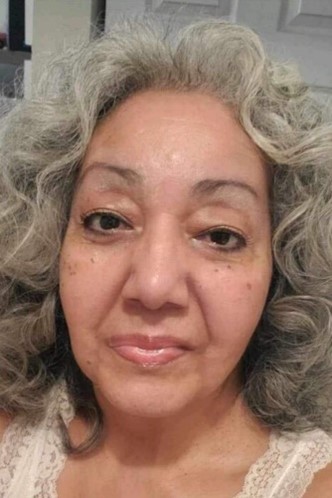 Maria Milagros Flores, 66, passed away on August 3, 2023 at her residence. She was born on December 5, 1956 in Puerto Rico to Felix Flores, Sr. and Regina Baez Flores.
Maria was a devoted woman of Christ. She had a love for crafting and was an excellent seamstress. She could take scrap materials and make beautiful things from them. She was a hard working woman and sacrificed many things to take care of her family. She raised her children to be independent and watched her daughters instill the same lessons to her grandchildren.
In addition to her parents, Maria is preceded in death by her six siblings. She is survived by her daughters: Vanessa Gross, Gina (Kevin) Mallory, and Tanya (Jason) Sanders; grandchildren: Skai Correa, Jordan Daniel, Asia Bermonty, Jasmin Daniel, Josue Batista, Kaleb Batista, and Araliis Mallory; great granddaughter, Nova Williams; future great grandson, Amiri Horsford; siblings: Lydia Iris, Juana, Irma, Felicita, Ruben, Isaac, Jose Enrique, Jesus, Felix, and Serafin; and many nieces and nephews.
A Celebration of Life service will be held at a later date.