February 12, 2023
---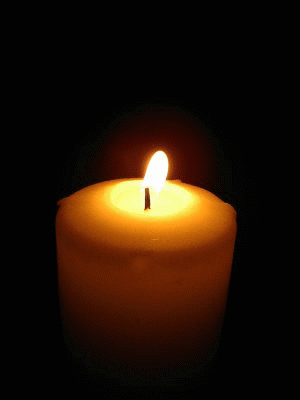 Max Negrin, one of the youngest surviving U.S. veterans of World War II, passed away peacefully in hospice care on Feb. 12, 2023. He was 95. Max was laid to rest on February 17 in a section of the United Brotherhood Good Hope Society of Janina in Beth David Cemetery in Elmont, Long Island.
A Queens resident for 68 years – 65 of which were spent in Bell Park Manor Terrace in Queens Village – he and his wife Esther (Tica) moved to Springfield, VA, in 2019 to live in Assisted Living nearer to their remaining family.
Born on Manhattan's Lower East Side to Greek immigrants on May 22, 1927, the day Charles Lindbergh landed in Paris, Max excelled in school so rapidly that he graduated from Seward Park High School at age 15; at just 16 and a half, with World War II raging, Max forged his parent's signatures in an attempt to enroll in the US Navy. Thwarted in his first attempt, he soon tried to enlist again until finally at 17 he legally enlisted and enrolled in the Navy's Flight Training School. As a gunner on a PV4Y-2 Privateer, he was honorably discharged from the Navy in June 1946.
Max was an excellent baseball player, playing all positions in New York's sandlots and cement playgrounds. Also an avid baseball fan, Max often attended over 50 games a year in the Polo Grounds to watch his beloved New York Giants play. Devastated and feeling betrayed by their move to San Francisco in 1958, he instantly became a Mets fan when they began playing in 1962. He was immensely proud when he went to his first Mets game, in early 1962, at the same Polo Grounds the Giants left behind. He made sure to bring his 6 year old son Arthur to that game, and many others over the years, permanently sealing his son as a Mets fan forever.
Known for an unmatched memory, up until his death Max could recite all 50 US states in alphabetical order; he could recall, by name, all of his crew mates in the Navy; he would speak the names, alphabetically, of each of his 17 classmates from the first grade; and he could still recite all 18 stanzas of Poe's "The Raven"...backwards. He often amused friends and colleagues when he spelled and pronounced words backwards, and spoke in sentences backwards. No crossword puzzle was a match for him, and he dried out many an ink pen completing them.
Trained as a Civil Engineer, Max worked in construction and retired from the Port Authority of New York and New Jersey, having played an important role in the redesign and reconstruction of Newark International Airport.
"I learned a lot from Max and greatly enjoyed his stories and sense of humor", said Mike Bowen, an Engineer who worked with Negrin at the Port Authority. "He was a very unique person who brought so much knowledge, laughter and fun into the workplace."
Max held prominent Board positions in several local organizations, including The Pashas, a fraternal group of Greek Jews from the Lower East Side, and The United Brotherhood Good Hope Society of Janina, a burial society serving the community through burial services and more.
A loyal and devoted husband, father and grandfather, Max is survived by his wife of 71 years Esther (Benjamin), son Arthur, daughter-in-law Maurie, and grandsons Matthew and Michael. He was preceded in death by his oldest child, Vicki, in 2016. His memory is an abundance of blessings.